PORT ST. LUCIE, Fla. -- 7 people were injured in a multi-vehicle crash in Port St. Lucie on Sunday.
St. Lucie County Fire District says multiple vehicles collided in the 1100 block of NW Cashmere Blvd. in St. Lucie West at 1:31 p.m.
According to Port St. Lucie police, a 2002 Mazda 4-door vehicle driven by 41-year old Alejandro Miranda was traveling northbound on Cashmere Blvd., approximately 500 feet south of the roundabout for NW Peacock Blvd.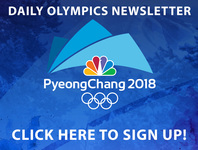 Police say a 2007 Nissan SUV driven by 57-year old Margaret Smith was traveling southbound on NW Cashmere Blvd. and crossed over the double yellow line and collided with Miranda's vehicle, then continued to crash into another vehicle, a 2012 Volkswagen van.
The initial collision was the driver's side of the Nissan SUV striking the driver's side of the Mazda. The second collision was a head-on crash between the Nissan SUV and the Volkswagen van. All three vehicles sustained major damage and had to be towed away from the scene.
Smith had to be extricated from her vehicle by Fire Rescue crews and was transported to a local hospital with non-life threatening injuries.
Miranda and the two passengers in his Mazda were hospitalized with non-life threatening injuries.
A 12-year old male passenger in the third vehicle, the Volkswagen van, was transported by air to St. Mary's Medical Center in critical but stable condition.
Port St. Lucie Police Traffic Homicide Investigators are continuing their investigation into this crash.