Port St. Lucie police arrested a 17-year-old for robbery after a Snapchat sales arrangement turned violent.
Officers say the victim agreed to sell the 17-year-old a pair of Nike shoes and Beats by Dre headphones for $110. They planned to meet at West Gate K-8 School in Port St. Lucie on Feb. 10.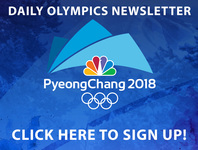 The victim gave the suspect, who was sitting in the passenger seat of a car, the shoes and headphones and was handed a $100 bill. The victim realized the money was counterfeit and reached into the car to get his belongings back, according to a police report.
The driver of the suspect's car accelerated and dragged the victim about 1,000 feet, officers said.
Police tracked down the suspect and recovered the property. The 17-year-old is facing charges for robbery and uttering a false bill.
Port St. Lucie police are encouraging people to use the "Meetup" spot at the police department for safer transactions.