Traffic investigators have released new details on the crash that killed two Fort Pierce teenagers.
Florida Highway Patrol said 17-year old Britney Poindexter and 18-year-old Santia Feketa were on their way to a skating rink on Tuesday night when a recreational vehicle driven by a Michigan couple crashed into them head-on near Midway Road and Highway 70 in St. Lucie County.
Troopers believe the RV's headlights were not working at the time of the crash.
"The right front headlamp of the RV was still intact so we pulled that out and noticed it was not hot shocked so that means it was not illuminated," said Sgt. Raymond Stuhr during a press conference on Thursday.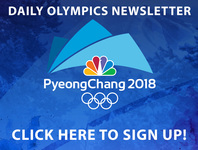 READ MORE: Friends remember teens killed in St. Lucie County wrong-way crash
FHP says the driver, Walter Roney, 98, of Dearborn, Michigan, is still in critical condition and troopers have not yet been able to talk to him.
"He's got severe injuries to his legs and severe internal injuries," said Sgt. Stuhr.
Troopers have been able to speak to his girlfriend, Carolyn Elizabeth-Evans Bruns -- the 75-year-old passenger in the car who police said is in good condition.
The couple has been recovering at Lawnwood Regional Medical Center in Fort Pierce.
She told troopers they were traveling from an RV park they own in Melbourne and were trying to get to a repair shop in Port Charlotte because of interior electrical issues they were having with the vehicle. She couldn't tell troopers why they didn't pull over, given their electrical issues.
The couple was driving a older model 1986 Prevost ME 150.
"She drove the interstate portion and when they reached the exit, they switched drivers, at which Mr. Roney became the driver," said Sgt. Stuhr.
Troopers said Bruns remembered the headlights being on while she was driving down the interstate but did not know when the lights went out.
After they switched drivers, Bruns told FHP that she went to the back of the vehicle to get her phone so she could see how many more miles it was going to take to get to Port Charlotte.
"She stayed in the back for about five minutes she said, and then she came to the front. She let Mr. Roney, who was driving at that time, know that it was approximately 89 more miles to get to Port Charlotte," Stuhr said. "She whispered that in his ear. He replied with an 'OK,' and then she sat in the front passenger seat. And the last thing she remembered was seeing headlights and then the crash occurred."
Troopers said they broke the news to her about the teens.
"She was extremely upset about the other occupants, the condition of the girls," said Stuhr.
FHP said the site of the crash near Midway Road and Highway 70 is extremely dark at night and not well lit, so it is possible that the girls may not have been able to see the approaching RV.
"It is extremely dark in that area," said Stuhr. "If they were driving eastbound, they were not expecting a vehicle to be coming the wrong way, especially not having headlights illuminated."
Troopers can't say yet if age is a factor since the investigation is still ongoing but added that Roney is extremely healthy for his age and plays tennis twice a week.
He had recently passed a series of driver's tests in Michigan, including vision and driving. He also didn't require glasses to drive and only uses glasses for reading.
"In Florida it is required for any person over 80-years-old, that every 6 years you have to take a driving test and a vision test to renew your license. For Michigan law, it is every four years and you have to take a vision test," said Lt. Alvaro Feola.
FHP says criminal charges are not pending as the investigation continues.
"Just infractionary charges. It didn't appear that alcohol or drugs were a factor in this crash at all," said Stuhr. "At this point, were canvassing the area, trying to see if there were any video surveillance in the area — business/residential."
Meanwhile, a vigil was held for the teens at the St. Lucie County Fairgrounds at 6 p.m. Thursday.