Families in the West Boca Raton community of Loggers' Run are on alert after deputies said a man tried to lure children into his car.
The Palm Beach County Sheriff's Office said it happened Saturday on Chipmunk Drive near Ponderosa Drive and Palmetto Park Road.
This location is about a mile from Loggers' Run Middle School, so it is not uncommon to see kids in the area.
The sheriff's office said a few kids were riding their bikes Saturday on Chipmunk Drive when a man pulled up to the group. They said he told him he had a waterfall at his house and wanted them to come see it. The kids ran away and told an adult, and the man drove off.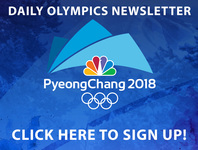 One neighbor in the area says this has her worried.
Cathy Doherty says, "I think it's pretty scary. We feel as though our street is a nice street, our neighborhood is a nice neighborhood, the kids are always out there playing. Our own grandchildren come to play and to hear that happening, it makes you think you need to keep your eye on them. It's scary."
Deputies said the man was driving a black, four-door sedan with a missing bumper. They are also reminding parents to talk to their kids about stranger danger.