BOYNTON BEACH, Fla. -- A man is facing felony charges after police say he shot a neighbor during an argument.
On Friday, January 12, 2018, Boynton Beach police received a call in reference to shots fired. Police dispatch also received a call from a woman advising that her brother, Brandon Rahming, had just arrived at her residence claiming he had been shot.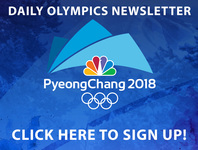 Officers responded and spoke with Rahming who said that he got into an argument with his downstairs neighbor, later identified as Rodney Askins.
Rahming says Askins knocked on his door and engaged him in a verbal argument over Rahming's loud music. According to Rahming, Askins went downstairs to retrieve a handgun. Rahming says he pleaded for Askins to return to his apartment because he says Askins appeared to be drunk.
Rahming said that Askins returned to the top of the stairs and met him, brandishing a small silver revolver. Rahming instinctively grabbed the pistol in an attempt to disarm his neighbor. A shot was fired during the scuffle. As the struggle continued, another shot was fired.
Rahming was able to wrestle the gun away and pointed it at Askins' rib area. Rahming says he pulled the trigger, but the gun was out of ammunition. Rahming says he threw the revolver to the ground and the pair continued to wrestle, at which point they both fell down the staircase.
As the men wrestled downstairs, Rahming says he was able to pin Askins to the ground, at which point Askins' mother exited an apartment and aimed a shotgun at Rahming, demanding he let her son up.
Rahming says he then got up and ran away. Askins fired the shotgun at him several times as he ran away from the scene and to his sister's residence, Rahming says.
Medical personnel evaluated Rahming and determined that he has several wounds consistent with that of bird shot or a smaller caliber round to his back and neck. His injuries are non-life threatening.
At the scene of the shooting, Askins' mother identified him to police, said there was no altercation, and advised officers that he left prior to their arrival.
Police recovered five 20 gauge shotgun rounds from the west side lot of 404 NE 10th Avenue.
Rodney Askins was arrested and charged with Aggravated Battery with a deadly weapon and Possession of a Firearm by a convicted felon.