After two deaths involving people trying to beat Brightline trains in Boynton Beach, the city will install more restrictive gates than originally planned.
Public Works Director Jeffery Livergood says the 'quad gates' will come much closer together than the current gates, so the two arms will almost touch. That will make it much harder for someone to try to beat the train once the gates come down.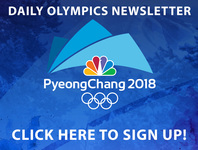 Livergood says the recent death, along with the high vehicle and pedestrian traffic at East Ocean Avenue led to the addition of a quad gate at that crossing. Another one will also be added to Boynton Beach Boulevard.
The city already planned on quad gates at Woolbright Road, Martin Luther King Jr. Boulevard and Southeast 36th Avenue as part of the plan for quiet zones. The quad gates are considered supplemental safety measures that allow a quiet zone to go into effect, Livergood says. The hardware for these gates is in place, but they are not active yet. Southeast 5th Avenue and Southeast 12th Avenue were also recently added to the list.
Federal and state dollars funneled through the Florida Department of Transportation will pay for the gates.
Work should be complete in about 60 days. Once the gates are in place and ready to go, it would take another 20 days to activate the quiet zone. The goal is for all of Palm Beach County to go online with the quiet zones at the same time.
See the space between the two gates? @cityofboynton adding new gates at intersections like this one so the two sides almost touch. Improves safety and helps quiet zone implementation for @GoBrightline. @WPTVpic.twitter.com/IiUY06WMHJ

— Stephanie Susskind (@StephanieWPTV) February 1, 2018