A convenience store employee is accused of stealing more than $10,000 worth of lottery tickets.
Patrice Herice, 36, who worked at a Circle K on North Military Trail, is facing a charge of grand theft.
Herice would print lottery tickets and then take them home without paying for them at the end of her shift, according to a probable cause affidavit.
The investigative report said the thefts dated back to Oct. 8, 2017.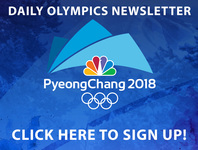 Later questioned by a detective, Herice said some days she did pay for the lottery tickets but over time she became complacent and a "gambling addiction" took control, the report stated.
Herice apologized and said she did not go to work every day with the intention of printing lottery tickets and not paying for them, the detective wrote.
She was booked into the Palm Beach County Jail.