With the Winter Olympics in full swing, it is giving some local athletes new inspiration they don't usually find in South Florida, watching the best of the best in action.
RELATED: More Olympics coverage
At Palm Beach Ice Works in West Palm Beach, Coach Trina Erhard says they see more people interested in figure skating when the Winter Olympics come around. She says more people want to know about lessons and learning the sport.
For skaters like her daughter, 10-year-old Daisy, it gives them an opportunity to be exposed to high level skaters. That's something they don't often find in South Florida.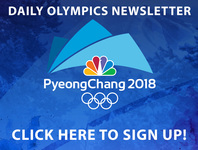 Erhard said, "Being able to see it on TV really helps out a lot. They definitely get inspired. They know all the names. They start telling me when they get here, 'Oh, I watched skating on TV last night, and can you believe so and so did this,' so its really nice to see."
As a coach, Erhard said she watches the Olympics with a different eye, analyzing each angle. She says most coaches, including herself, have worked with the Olympic athletes or coaches themselves in the past, so the games become more personal.
Daisy was most excited to watch Nathan Chen skate, and said she likes seeing how high the skaters can jump. She said she's been skating since she turned 1-year old.
Palm Beach Ice Works has more than 100 skaters enrolled in group and private lessons. They also offer open public skating time to try your skills on the ice.
For more information about lessons or open skate time at Palm Beach Ice Works, visit: https://pbiw.org