When you're recovering from surgery or an illness at the hospital, doctors say what you eat can play a vital role in the process.
That's why there is a brand new menu coming to a hospital near you.
Say good bye to the days of just hot dogs and hamburgers on the hospital menu because Good Samaritan Medical Center is starting to incorporate healthier, plant-based foods in their patients' diets.
The menu is made up of fresh vegetables, fruits and grains -- no animal meat whatsoever.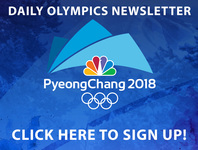 "We respect the dietary needs of our community and we are delighted to be offering a menu option to cater to our vegan and vegetarian patients.," says Tara McCoy chief executive officer at Good Samaritan Medical Center. "Plant-based diets can increase levels of short-chain fatty acids in the gut, and research suggests that may lower the risk of heart disease, inflammatory diseases and Type 2 diabetes."
Good Samaritan is the first hospital in the state of Florida and one of only a few in the country to offer a plant-based diet to patients.
Chefs at the hospital showed us an example of some of the dishes, which include veggie wraps, seasoned tomatoes and even quinoa salads.
The doctor who helped launch this new menu says in the future, hospitals will be working plant-based diets into their treatment plans.
"I was on rounds one day and a patient of mine had been admitted to the hospital with a heart attack -- and he had a stent. I happened to be rounding at noontime and they were serving him a cheeseburger! And I said, 'Wait a minute, something is wrong here," said Dr. David Dodson, the doctor who helped launch new menu. "I think eventually all hospitals will be doing this but somebody has to start it and I think Good Sam is the leader."
Don't worry, we're told you can still have access to the original food items at the hospital.
The menu is currently available to patients but staff is making some final tweaks until it officially rolls out this month.