Feels like it was yesterday the Houston Astros won the World Series.
Well, the world champions and the Washington Nationals are ready for year two in their new Ballpark in West Palm Beach.
However, the Ballpark of the Palm Beaches paid mostly in part by taxpayer money, is still not completely finished.
Today crews were seen putting some finishing touches on the ballpark.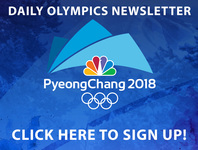 "Always things that come down to the wire," said General Manager Bradley Ballard.
This year is a little easier.
In 2017 there was a mad rush to get the $153 million facility open for opening day.
"First time we cooked on the grills was because we had a line and it was opening day," said Ballard.
Over the offseason crews worked hard to complete their work.
"Yeah we had to tweak a few things for sure," said Ballard.
The city is likely to issue a final certificate of occupancy later this year.
Fans are not likely to see any unfinished work.
The first game between the Astros and Nationals is Feb. 23.