Editor's note: This story has been updated to reflect the current status of the case. Prosecutors failed to file charges against several individuals within the 21-day limit by Florida law. No action has been taken by prosecutors on eight of the adult suspects and their names have been removed from the story. The status of the three minors is unknown.
Twelve teens were arrested for breaking into a Loxahatchee home to party and steal, according to a Palm Beach County Sheriff's Office investigation.
Deputies said the incident occurred Jan. 5 at a home in the 1900 block of Black Falcon Rd. between 9:30 p.m. and 11:41 p.m.
A woman walked out of the house when she saw PBSO patrol cars in the driveway and yelled "cops," an arrest report states. People began running from the home and were ordered to get to the ground.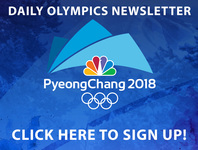 Eight adults and three minors were arrested on the scene for burglary.
An investigation into a stolen check led them to arrest a twelfth suspect, Jesse Valerga, on Wednesday.
Empty bottles of wine, vodka, and beer were spread across the home. Some bottles of alcohol were broken and split inside. The house smelled like marijuana and garbage and the victim's belongings had been rummaged through.
The homeowner said she had been out of town for months to be with family since her husband passed away recently.
She noticed her husband's checkbook stolen, along with her BMW SUV, electronics, thousands of dollars in wine and liquor, furniture, and towels. The total value of the stolen items is about $30,000.
She also found damage throughout her home including light fixtures pulled out of sockets and soiled bed sheets.
The day before, deputies found the home unlocked with pizza bottles and alcohol inside after a report someone had broken in. The deputy checked the garage and saw the homeowner's BMW was missing.
The homeowner noticed a check cashed at Publix for $250 on Dec. 30 in her bank account records that she did not recognize. Publix video surveillance allegedly captured Jesse Valerga cashing the stolen and forged check inside a store.
A detective reported interviewing Valerga at Wellington High School when he admitted to going inside the victim's home before winter vacation with seven other people. He did not identify the other people.
He said he took the checkbook but has since destroyed it, the report states. Valerga is also facing charges of grand theft, forgery, and identity theft of a deceased person in addition to burglary
The vehicle was found abandoned on Jan. 5 in Wellington.
All of the suspects have since been released from the Palm Beach County Jail.
The story was updated to clarify the home invasion occurred in Loxahatchee, not Wellington.