After 15 years as Riviera Beach's police chief, Clarence Williams has retired. He took to Facebook to say goodbye to his colleagues.
"Thank you so much for the privilege, the opportunity, to serve as your police chief," Williams said on Facebook.
RELATED: More Riviera Beach coverage
On Tuesday, the families of his officers took to the sky with a very different message.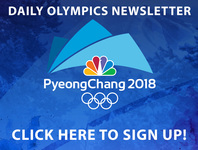 A banner flew across the skies around noon over Riviera Beach. It read: "Good riddance corrupt, liar Chief Clarence Williams."
Contact 5 got an email from the loved ones of many of the "brave 67", referring to the 67 officers who voted they had no confidence in the chief.
The email said they had paid for the banner and they're "elated" Williams is gone.
Williams is a key figure in WPTV's "City in Turmoil" coverage.
On Sept. 28, WPTV confronted Williams after he left a secret meeting at Hurst Chapel.
"I just arrived," Williams said.
Reporter: "Oh you just arrived? Because we saw you get here earlier."
"I've come and I've gone and you couldn't have seen me," Williams said.
Sources say in the meeting, which was also attended by council members Terence Davis and Lynne Hubbard, members discussed ways how to keep the fired city manager out of office.
Then Riviera Beach officers took a vote of confidence. The result: 67 to 3 said they had no confidence in Williams as chief.
Williams didn't step down.
Sources say Williams wanted to become the new city manager. He denied any role in the firing of then-City Manager Jonathan Evans, but during an interview he left the door open to taking that job.
"I'm not going to eliminate myself from employment opportunities," Williams said.
Acting Chief Michael Madden will become the interim chief until Riviera Beach hires a new permanent chief.
Madden has been with the department since 2003.
As of Tuesday, not even the spokesperson of the Riviera Beach Police Department was aware of the appointment. Rose Anne Brown told Contact 5 Madden was simply the acting chief and not the interim chief, saying that appointment had to come from the city manager.
City Manager Karen Hoskins' office on the other hand said Madden was the interim chief.
The police chief gets appointed by the city manager. Riviera Beach officials have said they wanted to wait to hire a new police chief until they have hired a new city manager.