Riviera Beach police on Wednesday released the name of a man who was shot and killed early Saturday morning.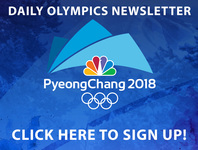 Riviera Beach police received a Shot Spotter Technology alert notifying them of shots being fired in the 300 block of West 15th Street just before 1 a.m.
Officers responded to the address and located empty shell casings, but could not locate a victim.
Several minutes later Riviera Beach police received word from St. Mary's Hospital that a man with a gunshot wound, identified as Frank H. Walker, III, 32, was brought to the emergency room in a private vehicle.
Prior to detectives arriving at the hospital, Walker was pronounced dead.
Police said the shooting does not appear to be a random act. It is believed that the victim and shooter were involved in an altercation prior to the incident.
Police continue to investigate this shooting. If you have information related to this case, contact police at 561-845-4123 or Palm Beach County Crime Stoppers at 800-458-8477.