Since the controversial firing of Riviera Beach City Manager Jonathan Evans, Contact 5 has been investigating the reasons behind the firing.
RELATED: More Riviera Beach coverage
As part of that investigation, WPTV requested the records from city issued phones of the city council members, including of the three who voted to fire Evans: Lynne Hubbard, Terence Davis, and Dawn Pardo.
WPTV also requested 99 text messages of interest and has received just 13. The initial request was made 83 days ago, with multiple follow-up requests. Because of the city's failure to provide this information under Florida's open records law, WPTV has sued the city for the records.
First Amendment attorney Martin Reeder said this story should concern people even if they don't live in Riviera Beach.
"The public deserves an answer," Reeder said. "We need to know whether their business is being done behind closed doors or not."
WPTV is committed to shine light on what is happening inside local governments and with taxpayer money. Our ongoing investigation into Riviera Beach has exposed a pattern of irregular behavior by some city officials, including at least one secret meeting and extensive electronic communication outside of official meetings.
Multiple sources said that council members Davis and Hubbard met several times with Police Chief Clarence Williams, prior to the firing of Evans.
In a letter to the Office of the Inspector General, one person supports those allegations, saying the three had a meeting on Sept. 18.
Phone records show two calls were made from Davis' cellphone to the cellphone of Williams.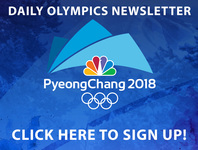 On Sept. 19, Hubbard called Williams.
Shortly after the city council meeting, in which Evans was fired ended, Davis called Hubbard twice for a total of four minutes on her personal cellphone.
The phone records also show Davis made calls to Alex Freeman, the reserve Riviera Beach Police Officer who hoped to replace retiring Chief Williams, until Evans rejected his application.
Davis also called Bruce Guyton almost on a daily basis. Guyton left the city council after losing his seat to Lynne Hubbard in 2016. Guyton was charged with a Sunshine violation he committed in 2015, he pled guilty in 2017 and paid a $525 fine and court cost.
"It is a red flag when they (public officials) are having lots of phone communications or text communications among each other," said Reeder, the First Amendment attorney.
Between Sept. 22 and Sept. 28, the day of the secret meeting at Hurst Chapel, attended by Davis, Hubbard and Williams, Davis and Williams called each other for a total of 67 minutes and texted each other 11 times.
"It's unlikely that they're doing this merely because they're buddies and they're talking about non-governmental matters," Reeder said.
Sources confirm that Williams invited people to the secret meeting at Hurst Chapel, where the group discussed ways to keep the former city manager from getting his job back.
Right around the time the meeting started, Davis called Hubbard for three minutes.
"They may be doing the public's business in private and that would be illegal in Florida," Reeder said.
During the course of our reporting, we identified two phone numbers which sources say belong to Chief Williams.
With phone records, all we can see is which phone was used to call what phone, but we don't know what they were saying to one another.
WPTV has requested 99 text messages from the taxpayer issued cellphones of the three city council members. Florida law says those text messages are public records and must be released within a "reasonable" amount of time.
We requested those text messages on Nov. 16, 2017, and since then the city of Riviera Beach has not complied with our request.
That's why WPTV has filed suit against the city, demanding the immediate release of those text messages.
Two council members did give us some of the text messages we requested. Councilwoman Dawn Pardo provided us with all the text messages we requested from her city-issued cell phone. Councilwoman Hubbard provided us with some, but not all the messages we requested. We received none of the text messages from councilman Terence Davis' city-issued cellphone. Read and watch the exclusive online story at 2 p.m.