The attorney for the City of Riviera Beach admitted in court on Thursday there is a problem, that the city does not have the 82 text messages from Councilman Terence Davis' phone. Those text messages are public record under Florida law.
RELATED: More Riviera Beach coverage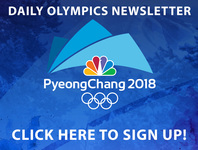 WPTV has sued the city for not turning over text messages from city-owned cellphones issued to the council members.
Those messages were from Davis' phone to that of other council members, the former police chief, and a candidate for the city manager's position.
"It appears that these text messages seem to have been…they're gone," said Glen Torcivia, attorney for the city of Riviera Beach.
The city argued they need another two weeks to make sure there is no other way to produce the text messages.
"We brought in an outside person in to find these and we may never find them," Torcivia said.
WPTV's attorney Deanna Schullman said that is a major problem in itself since that would mean the councilman either failed to retain the messages or he destroyed them, which would be a criminal offense.
"The big question now is how and why are they gone? And the public has a right to know," Schullman said.
WPTV has repeatedly asked Davis what happened to the text messages, but Davis has refused to answer the questions.
"At some point you need to know when to back off," Davis told Contact 5 investigator Wanda Moore after Wednesday's city council meeting.
The city said the outside forensic expert they brought in to find the text messages admitted they might have been professionally deleted.
"If they were professionally deleted that had to have been intentionally and again that's a crime," Schullman said.
The city is holding a closed executive session about the case in two weeks.