PALM BEACH COUNTY, Fla.-- Jerry Jackson drives the interstate for a living.
"I'm on 95 there or four times a day for deliveries, and I've never seen it," he said.
He's basically got I-95 memorized.
"He passed me right about here right by the 6th Avenue sign. Just wide-eyed and just stiff-armed," said Jackson.
The I-95 shooting and shutdown are now etched into his mind as well.
"To see it on the news and stuff, it still gives me goosebumps," he said.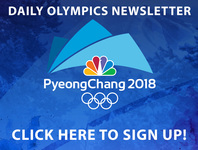 The Palm Beach County Sheriff's Office said the suspect drove to Southern Boulevard and entered I-95 northbound driving at a high rate of speed in a southerly direction. Driving into oncoming traffic and causing three accidents, finally coming to a fiery stop near Lantana.
"I was coming northbound on 95 in the inside lane, the fast lane, and just looking up saw a black car coming in the emergency lane southbound," he said.
Jackson said the area construction and distance would've made that route impossible.
"The traffic was already starting to slow down, because of the backup, so luckily everybody was able to slam on their brakes and not hit the vehicle that was doing the U-turn."
Another driver on I-95 said he saw the car pop a U-turn right before Southern Boulevard.
"He just non-nonchalantly did a U-turn across all lanes of traffic," said Preston Searls, " I've never seen anything like that before."
PBSO said all of the information involving his route is part of the investigation. At this time, it's also unclear if the suspect went directly to I-95 after the shooting.