Lantana police confirmed Wednesday morning they are investigating an armed home invasion and robbery overnight.
The incident occurred in the 1300 block of Gateway Dr. near Interstate 95.
Around 1 a.m., police said at woman at the home woke up. When she opened her bedroom door, she was confronted by two men.
Investigators said the men tied her up on the floor and searched the house.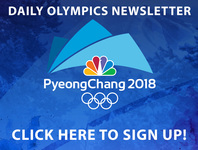 The woman, who is OK, was able to free herself and call police.
A little boy was inside at the time of the armed robbery and was seen with the adult victim leaving the house.
Scheller said the two home invaders are still on the run.
Police haven't said if this was random or targeted but people in the Gateway Arms community said this was the second incident at the condominium in three weeks.
Neighbors none-the-less are worried.
"I lock up every night, I lock my gate, I lock everything," Victoria Jackson said. "It's not necessarily about me being scared, it's more like I have my daughters. I have a 12 year old and an 8 year old."
"Something like that never happens here," Wilson Dume said. "Everyone around here wakes up, goes to school or work, the kids play in the street, yea that's about it."
Stay with WPTV.com and NewsChannel 5 for more details.