A jury has convicted a Palm Beach County sheriff's deputy after he slammed his vehicle into a Smart car going more than 100 mph.
Deputy Brandon Hegele was found guilty of reckless driving in the May 2016 case.
The crash left the driver of the Smart car, Harry Deshommes, severely injured and disabled.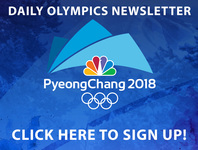 The trial started on Tuesday and testimony wrapped up Wednesday evening.
Closing arguments took place Thursday morning.
A six-member jury returned its verdict a short time later.
The state asked that Hegele be held in custody until sentencing and the judge agreed.
Hegel's defense said they were disappointed and they plan to appeal the decision.
Sentencing is scheduled March 15, at 1:30 p.m. He could face up to 5 years behind bars.
The sheriff's office issued the following statement following the verdict:

The Palm Beach County Sheriff's Office holds its employees to the highest standards and never forgets about its duty to preserve the public's trust. Unfortunately sometimes an employee makes a bad decision which leads to misconduct. D/S Brandon Hegele's misconduct was identified, investigated and subsequently determined to be criminal in nature, resulting in the charges. He was booked into the PBC Jail on a warrant for Reckless Driving Causing Serious Bodily Injury in August of 2016.

Today, February 1, 2018, D/S Brandon Hegele, was found guilty by a court of law. He has been remanded to the PBC Jail where he was re-booked on the charges for Reckless Driving Causing Serious Bodily Injury where he will stay remanded until sentenced.

D/S Hegele is still on administrative leave without pay. Now that the criminal investigation is concluded our administrative investigation will begin.

The Sheriff's Office will remain vigilant to insure that our efforts are professional and meet the high standards that the public has come to expect.