NASHVILLE, Tenn. (AP) -- In her bid for governor, Republican Rep. Diane Black will run an ad during the Super Bowl pregame show saying "it's too bad that the league doesn't respect the patriotism of our national anthem."
RELATED: South Carolina governor asks everyone to stand for anthem, even if watching on TV
Black's campaign spokesman Chris Hartline says the ad urging fans to stand will run in Tennessee at a cost of more than $50,000.
It's a response to the NFL's refusal to run an American Veterans ad saying "Please Stand."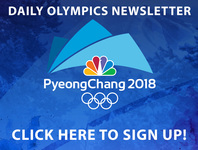 The league has been roiled by debate over players kneeling during the anthem to protest social injustice, but NFL spokesman Brian McCarthy said the game program is not the place for messages that could be seen as political. McCarthy noted that the NFL approved a Veterans of Foreign Wars ad saying "We Stand for Veterans."
The @NFL has disrespected our anthem and our flag all season, but I am asking everyone watching at the game and at home to #PleaseStand.

Watch our Super Bowl ad below and RT if you agree! ⬇️ pic.twitter.com/wsAREDtD9U

— Diane Black (@DianeBlackTN) February 1, 2018