TRAVERSE CITY, Mich. (AP) — Michigan Gov. Rick Snyder says an interstate partnership is being established to help strengthen defenses against invasive Asian carp in a Chicago-area waterway.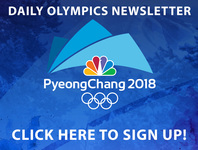 The initiative would help pay costs of upgrading the Brandon Road Lock and Dam near Joliet, Illinois, a key choke point between the carp-infested Illinois River and Lake Michigan.
A plan drafted by the U.S. Army Corps of Engineers would spend $275 million on measures to block the carps' path, including an electric fish barrier, noisemakers and vessel cleansing devices.
Snyder says the interstate partnership would temporarily cover most of the costs of operating and maintaining the system — about $8 million a year.
He says Michigan, Ohio, Wisconsin and the Canadian province of Ontario are taking part, while other Great Lakes states are invited to join.