EAST BRIDGEWATER, Mass. (AP) — Two sisters are facing assault charges after police say they disfigured a girl in a voodoo ritual.
The Brockton Enterprise reports 51-year-old Peggy LaBossiere and 40-year-old Rachel Hilaire, of East Bridgewater, Massachusetts, burned the 5-year-old girl to rid her of a demon causing her to misbehave.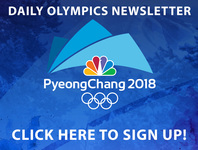 Police say the girl's mother is a hair stylist of Haitian descent who has LaBossiere as a client and requested the ritual. She has not been charged but is receiving mental health treatment.
Police say the girl suffered a third-degree face burn and has been taken into state custody along with her brother.
LaBossiere and Hilaire told police children sometimes get burned as spirits leave the body following the ritual, which involves prayers, special oils and incense.
They were placed in custody after pleading not guilty Monday. They'll be back in court next week.
___