(CNN) -- A man apparently scaled a fence at Los Angeles International Airport Saturday, running up to a plane and causing a temporary shut down, according to police.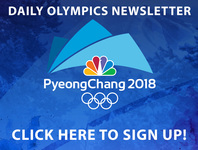 It was believed the man may have been under the influence of narcotics when he ran onto the 24-left runway at LAX -- the most northern of the airport's four -- LAX police officer Rob Pedregon told CNN.
A pilot spotted the man and the passengers on his plane had to be transferred to another aircraft, Pedregon said.
"We had a temporary shutdown for the 24-left and right runways; and it was a minor shutdown," he said.
The man is expected to face charges including trespassing, he said.
According to the FAA, LAX is the United States' second-busiest airport in terms of passenger numbers. More than 80.9 million passengers passed through the transport hub in 2016.
The-CNN-Wire
™ & © 2018 Cable News Network, Inc., a Time Warner Company. All rights reserved.