AKRON, Ohio (AP) — Authorities say a 4-year-old girl sitting in a car with young siblings and her grandmother in northeastern Ohio has been fatally shot and a suspect is being sought.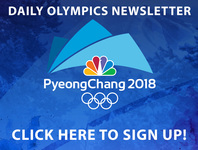 Police haven't identified the girl shot around 10:30 p.m. Friday in Akron. Police spokesman Lt. Rick Edwards says the shooting happened after the children's mother pulled in front of a home to retrieve belongings and broke windows when no one answered the door.
Edwards says a man stepped outside with a rifle and fired one shot at the car, striking the 4-year-old, who was sitting in the backseat. She was pronounced dead at an Akron hospital. The other children are girls ages 7, 6 and 3.
Edwards says a murder warrant has been issued for 31-year-old Darnell Bitting.