Cat cafes are a new trend that's spreading across the United States.
At Mac Tabby Cat Cafe in Charlotte, North Carolina, you can grab a coffee and play with kittens for $12 an hour.
At this coffee shop, a seat is never guaranteed and tips are preferred in catnip.
Owner Lori Konawalik says, "There's about 40 in the United States right now we're very excited to be one of them."
Outside of cafe hours, yogis gather to do a little downward facing dog with upward facing cats.
"Way back from the Egyptians when they were worshipping cats we're still doing the same thing and now we give them somewhere to do it," Konawalik says.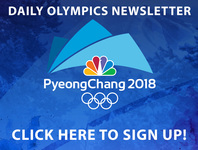 And here, curiosity doesn't kill the cat, it saves him.
"The space is a great spot for some feline hangtime but it's about more than just play. The main mission here is to find each one of the cats a forever home."
Cafe time gives patrons the chance to fall in love with a cat or two, and after an application process a hopeful pet parent can welcome their new family.
In the few weeks that Mac Tabby has been open, 25 cats have been adopted.
Nikki Wyatt with Catering To Cats And Dogs Animal Rescue says, "It's averaging one adoption each business day that we're seeing."
For those worried about cat hair in your coffee - there's no need to worry.
Technically the building is made up of two parts: the cafe and the cat lounge.