WEST PALM BEACH, Fla. — Attorneys for the state of Florida said Tuesday that the U.S. Supreme Court should not interfere with Thursday's scheduled execution of Duane Owen, arguing that it is "not in the public interest" to further delay punishment for the nearly 40-year-old crimes he committed.
C. Suzanne Bechard, associate deputy attorney general, Celia A. Terenzio, chief assistant attorney general, and Leslie T. Campbell, senior assistant attorney general, have filed their response to an application by Owen's attorney for a stay of execution.
In their response, they claim Owen's arguments are without merit.
Lisa M. Fusaro, an attorney with the Capital Collateral Regional Counsel, said Owen "lacks a rational understanding of the connection between his crime and impending execution due to his fixed psychotic delusions and dementia."
Duane Owen Execution
As execution looms, here are some facts about Florida death penalty
1:43 PM, Jun 13, 2023
Fusaro also said the state courts "placed undue emphasis on Owen's past competency and mental illness instead of solely focusing on his present mental condition."
But the state said a review of the Florida Supreme Court's opinion "belies completely both allegations."
"The opinion is replete with references to Owen's mental status today," the response said.
In addition, the state offered a pointed response to the argument that the execution would cause "irreparable harm" to Owen.
"However, that generic and boilerplate argument is meaningless because the inherent nature of every capital sentence is 'irreparable,'" attorneys for the state wrote. "This factor, derived from civil litigation, is unhelpful and not an appropriate consideration in a capital case."
They went on to write that Owen "does not provide any unique or special argument in support of this factor" that would warrant review.
"Neither Owen's personal irreparable harm, nor his personal disagreement with the decisions of the state courts provide a sufficient basis for review," they wrote.
Owen, 62, was sentenced to death for the murders of Karen Slattery and Georgianna Worden in separate attacks in Palm Beach County in 1984.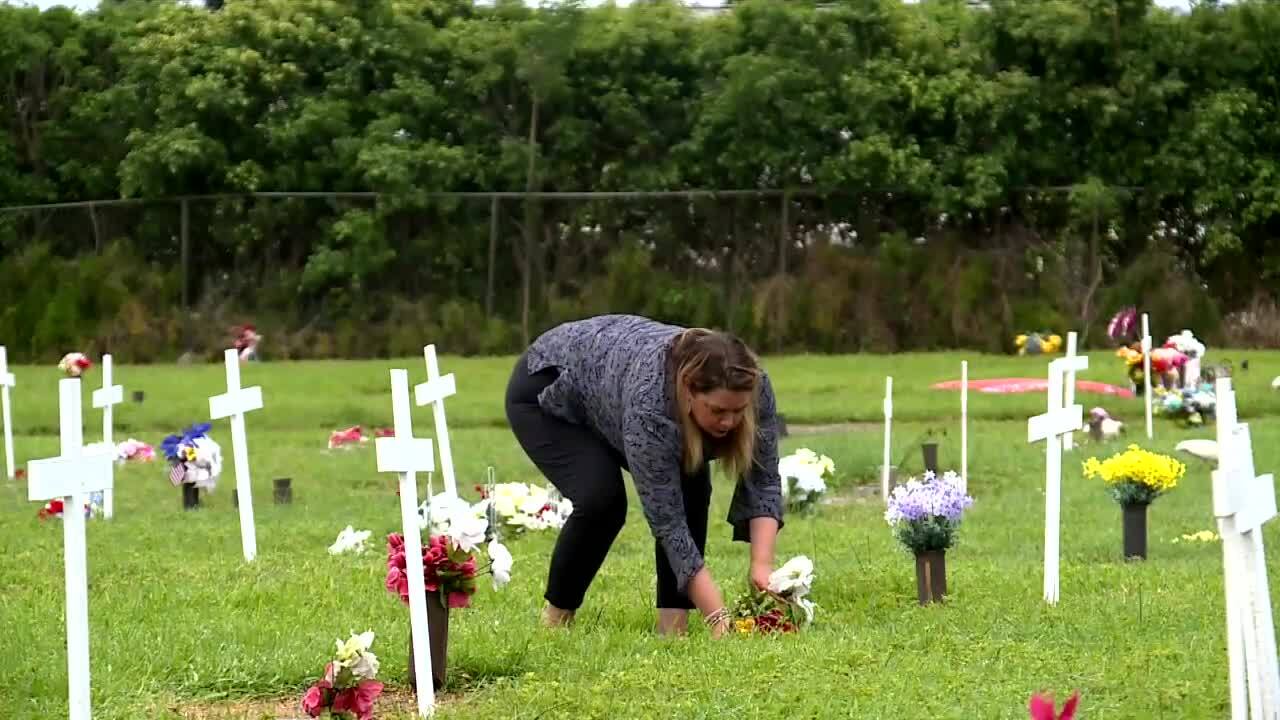 Duane Owen Execution
Best friend of murder victim Karen Slattery preserves memories
10:31 AM, Jun 13, 2023
Slattery was babysitting when she was stabbed to death inside a Delray Beach home in March 1984.
Worden was bludgeoned to death with a hammer while she slept inside her Boca Raton home two months later.
His execution is set for Thursday at 6 p.m.
Duane Owen Execution
'There may be more homicides,' detective in Duane Owen case says
5:46 PM, Jun 12, 2023
Attorneys for the state further noted that, "just days before his scheduled execution, Owen repackages most of the same evidence as a claim that he is insane to be executed."
A doctor retained by the defense presented a letter offering the opinion that Owen is insane, saying Owen has had delusional schizophrenia and gender dysphoria since he was a child and now those mental illnesses have become so chronic and embedded that he is incompetent to be executed. However, three independent psychiatrists who examined Owen disagreed with the assessment.
"This continued recycling of the same suspect and incredible facts to support a stay would be a gross miscarriage of justice and would amount to a commutation of his death sentences for the duration of the stay," attorneys for the state wrote. "Owen is not entitled to any further review."
Owen has exhausted previous attempts in lower courts to appeal his death sentence.
"In summary, it is not in the public interest to delay an execution so that Owen can pursue a claim, the factual basis of which has been rejected previously, which the state courts have found to be completely devoid of any merit; and to be conjured up by a malingering defendant," attorneys for the state concluded.