WEST PALM BEACH, Fla. — Tickets for Taylor Swift's South Florida tour dates in 2024 will soon go on sale, and tech experts who spoke with WPTV are sharing some tips to help fans score tickets.
Swift is bringing her record-breaking "Eras Tour" to Hard Rock Stadium in October 2024 and tickets go on sale this week.
"I saw that there were three tour dates in South Florida, which is amazing," fan Marissa Marx said.
However, the journey to get tickets is not an easy one.
"I'm thinking, I really hope I get tickets, that's what I'm thinking," fan Janelle Galette said.
Marx is enlisting friends to help.
"I'm gonna have multiple people on the computer, on Ticketmaster, ready to go," Marx said.
Come Wednesday morning, when tickets go on sale for "verified fans" who have a special code, thousands of people will be logging into Ticketmaster at the same time.
"Be diligent," Alan Crowetz, a cybersecurity expert with InfoStream, told WPTV. "You know, Keep sticking with it."
Crowetz said being diligent involves getting creative, like using various types of devices when logging into Ticketmaster.
"We've seen companies reward if you have an Apple versus Windows computer," he said. "We've seen if you're on a cellphone versus this. They have all these algorithms where they prioritize traffic, and they do things for the strangest reasons."
Ian Marlow, a tech expert and CEO of FitechGelb, equates it to Black Friday.
"You sit there and, you know, have the website fully loaded on your machine," he said.
Marlow said his best piece of advice is to use what's called an "incognito" window.
"That way there's no cookies, there's no other things that actually could delay," Marlow said. "You're gonna see it's black. From there, everything is new."
It's easy to do using Google Chrome. Just click the three dots in the upper right-hand corner of the screen and select "New Incognito Window."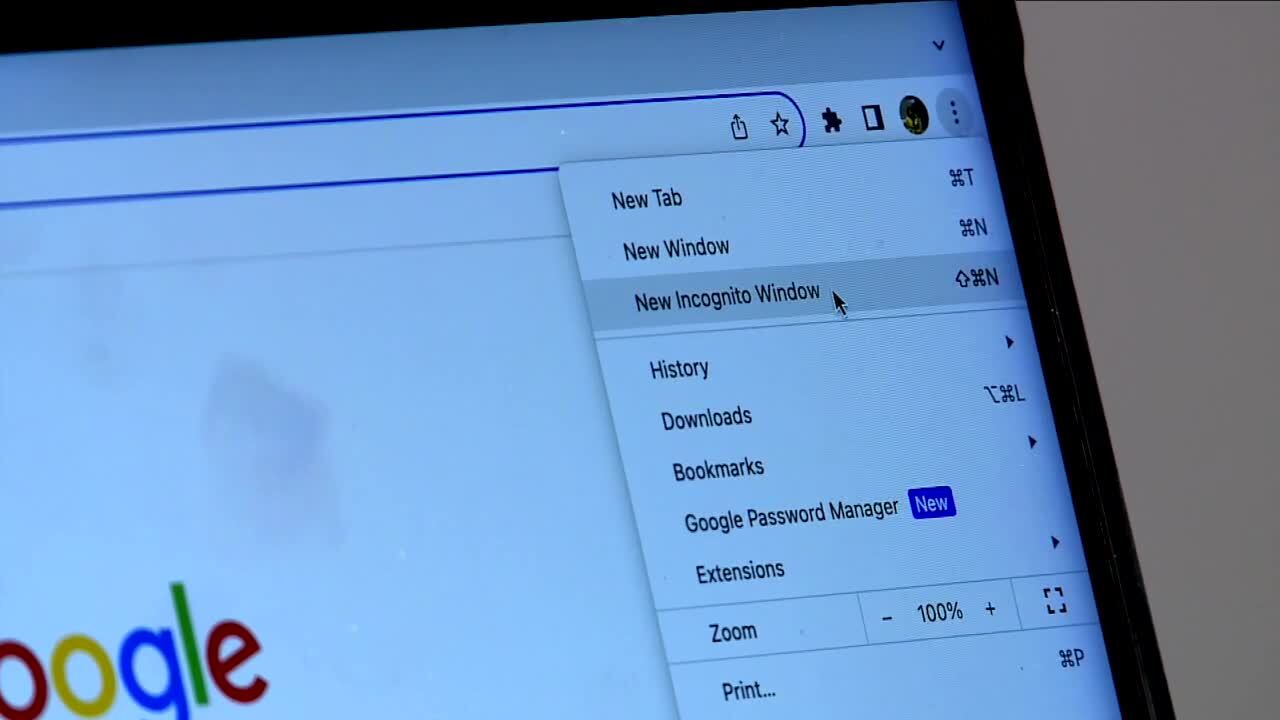 From there, Marlow warns fans to be careful what they click.
"When you click submit, do not click the back button," Marlow said. "You have to wait for your transaction to appropriately complete."
Marlow also advised large groups to consider split seating.
"If you're a party of 10, give up trying to sit together," he said. "You know, accept those seats of two together, three together."
Marlow said there is also strength in odd numbers. He said it's often easier to find an odd number of seats together as opposed to an even number of seats.
If you get through to the purchase window, Marlow said, the best plan of action is to act fast. If you think about the purchase for too long, the seats could be gone within a matter of seconds.
Verified fans could receive a code sometime Tuesday allowing them to purchase presale tickets between Wednesday and Friday. If you aren't selected, you'll be added to a waitlist and may receive an invite to join the presale at a later date.
"If I don't get the tickets, I'm gonna cry myself to sleep, and then I'll get over it, but, like, I'm gonna cry myself to sleep," Galette said.
Ticketmaster posted a warning on its social media pages Monday, advising fans to avoid trying to purchase tickets in multiple browsers because that could end up slowing down the process.
DID YOU KNOW??? 👀

Using multiple browsers will not improve your chances of scoring tickets.

You may even be prevented from accessing the sale across multiple browsers.

— Ticketmaster (@Ticketmaster) August 7, 2023