While you were sleeping, we compiled the biggest stories of the day in one place. Each story has a quick and easy summary, so you're prepared for whatever the day brings. Just click on the links if you want to know more! You can watch the latest LIVE on WPTV here from 4:30 a.m. to 7 a.m.
1. South Florida and Treasure Coast under flood watch
Martin County and St. Lucie County both saw flooding on Wednesday, but the rain isn't over yet.
Palm Beach county is under a flood watch until 8 a.m. Friday and the Treasure Coast is under a flood watch until Saturday.
Heavy rainfall will definitely be the biggest threat over the next 4-5 days.
2. West Palm Beach police chief issues correction, admits tear gas used on protesters
The West Palm Beach police chief is issuing an apology and a correction after providing inaccurate information following Sunday night's protests that turned violent.
Adderley spoke candidly with WPTV on Wednesday, saying both he and his officers were not wearing gas masks on Sunday and were ordered to deploy smoke into what he called an unruly crowd.
But Adderley later learned after a debriefing the next day, and after speaking with West Palm Beach restaurant owner Rodney Mayo, that was not the case.
"We later find out when we met with Rodney Mayo, he showed us the empty canister and he said people near him were gassed," Adderley said.
RELATED: Business owner blames police for escalating violence on Clematis Street
Adderley said it appears accidental, saying his officer grabbed the wrong can thinking it was smoke, but instead it was CS gas, also known as tear gas.
3. Bars, movie theaters can reopen across much of Florida, but not here
Bars across the state of Florida can reopen starting on Friday, but not yet in Miami-Dade, Broward and Palm Beach counties. This does mean that you can go on the Duval Crawl in Key West. No word yet if Disney World will still have "Drinking Around the World" available when they open in July.
Under the new reopening guidelines, which take effect on Friday:
Restaurants may allow bar-top seating with appropriate social distancing
Bars and pubs may operate at 50% capacity inside and full capacity outside with appropriate social distancing
Retail stores may operate at full capacity
Gyms and fitness centers may operate at full capacity
Entertainment venues like movie theaters, concert houses, auditoriums, playhouses, bowling alleys and arcades may operate at 50% capacity
Personal services business like tattoo parlors, acupuncture establishments, tanning salons and massage establishments may operate while adhering to the Florida Department of Health
Pari-mutuel facilities which offer gambling may submit a request to open to the Department of Business and Professional Regulation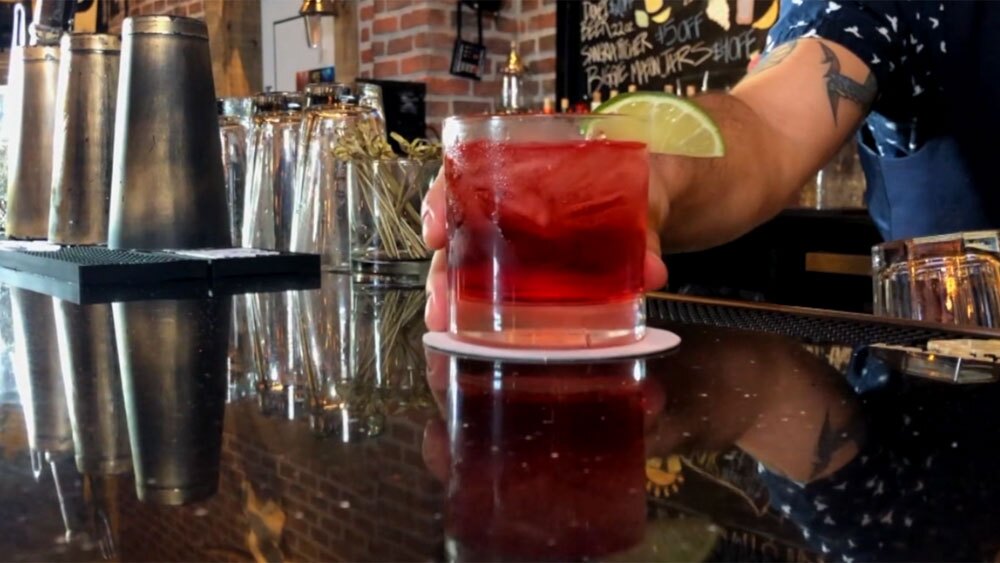 4. Remaining officers in Floyd case charged with aiding, abetting; Chauvin's murder charge upgraded
All four police officers involved in the death of George Floyd in Minneapolis are now facing charges. Derek Chauvin's murder charge has been upgraded from 3rd degree to 2nd degree. He's also being charged with manslaughter.
Former officers Tou Thao, J. Alexander Kueng and Thomas Lane are being charged with aiding and abetting 2nd degree murder for their role in Floyd's death.
Floyd died in police custody on Memorial Day. Bystander video shows one police officer, Chauvin, kneeling on Floyd's neck for more than eight minutes. Additional video shows that officers Keung and Lane also put their body weight on Floyd during the arrest. Officer Thao stood by with his back turned during the arrest.
The Medical Examiner says Floyd's cause of death was a homicide experienced while suffering from a heart attack while being restrained.
5. Is Drew Brees about to become a locker room problem? Teammates spare over Kaepernick on Twitter
Drew Brees is being sharply criticized by fellow high-profile athletes, including some of his own teammates, after the Saints quarterback reiterated his opposition to kneeling during the national anthem.
Saints wide receiver Micheal Thomas who has always had on-field chemistry with Brees responded on Twitter.
"He don't know no better," Thomas initially said.
Thomas later added: "We don't care if you don't agree and whoever else how about that."
Today's Forecast
More flooding possible today.
Latest Weather Forecast: Thursday 5 a.m.
Get your complete hour-by-hour forecast here.
On This Day In History
Congress passes the 19th Amendment, giving women the right to vote on June 4, 1919.
The amendment stated that the right to vote "shall not be denied or abridged by the United States or by any State on account of sex."
While that sounds ideal in theory, in practice many women of color found themselves unable to exercise their legal right to cast a ballot. Millions of women — particularly African-Americans in the Jim Crow South — remained shut out of the polls for decades after the amendment's ratification. That includes many Native American and Asian American women who were not granted citizenship.
Remember, you can join Mike Trim and Ashleigh Walters every weekday on WPTV NewsChannel 5 beginning at 4:30 a.m.