UPDATED: OCTOBER 6, 2022 — Surf forecast for the Palm Beaches and Treasure Coast
<<WAVE REWIND<<
Swell peaked Wednesday morning. Some spots were head high to overhead. Semi-clean too as the winds backed of and turned slightly offshore. Early bird got the worm for sure! Swell faded Thursday but there was still some leftover, wind on it.
SURFCAST DISCUSSION
Boy the models went sideways with the upcoming forecast! What once looked like plentiful waves, has all but disappeared for the next two week. I don't know if I believe it so stay tuned for changes I'm sure.
For now we should get a slight increase in windchop over the weekend.
DAILY SURFCAST SPECIFICS:
FRIDAY: Knee high+ early then fading. Wind picks up late in the day. Maybe a little pulse late. Wind ENE 10-15kts.
SATURDAY: Small early then building NE windchop. Onshore winds pick up as a tropical disturbance moves to our south. Knee-waist high, Wind NE 15-20kts.
SUNDAY: Kne-waist high windchop. Wind ENE 15-20kts. Biggest early then fading.
MONDAY: Knee high or less. Wind east 10kts.
TUESDAY-THURSDAY: We could start seeing some a small NE swell pushing in. Best chance Thursday at the moment. Look during the lower tides.
Tides:


LONG RANGER SURFCAST
As state above, the models did a complete 180 when it comes to our wave chances. We're in a decent pattern so I wouldn't give up hope. They will change. Stay tuned.
An early look at winter is showing a really good pattern setting up in November. Blocking in Greenland, big trough in the east, and below normal temps mean plenty of cold fronts, low pressure systems moving off shore and swell. Even December looks pretty good!
I hope our sandbars get sorted out because they don't seem all that great right now, at least where I've been surfing.
________________________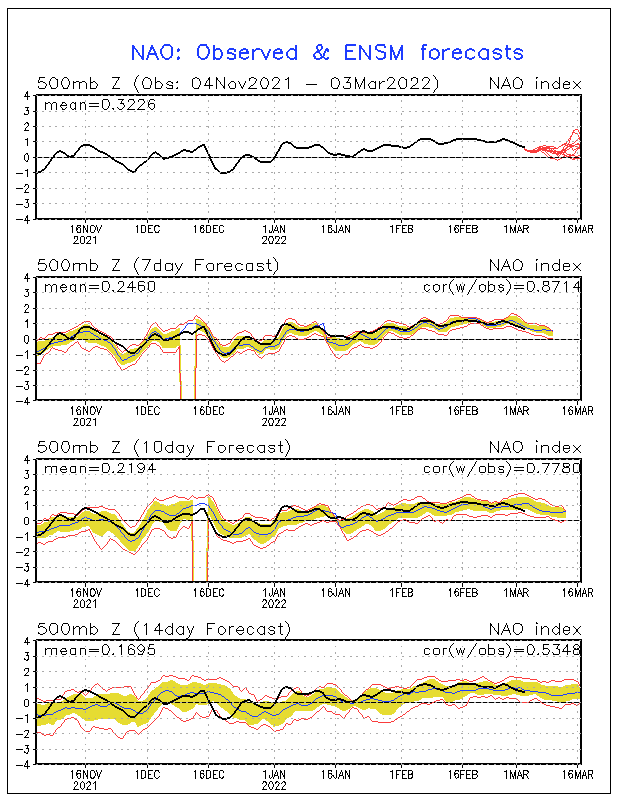 ----------------------------------
Check and follow my social pages for updates!
Follow Twitter @SurfnWeatherman
Follow my Instagram @Surfnweatherman for current updates and live videos
Like my Facebook page James Wieland - Surfin Weatherman
SNAPCHAT: surfnweatherman
TikTok: @surfnweatherman