NEW YORK (AP) -- A prominent baseball agent says players should consider boycotting spring training because of the slow free-agent market.
Brodie Van Wagenen, co-head of CAA Baseball, says players are "outraged" and "I would suggest that testing the will of 1,200 alpha males at the pinnacle of their profession is not a good strategy."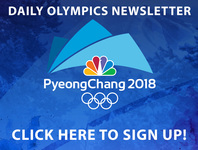 In his statement released Friday, Van Wagenen says "a fight is brewing" and "a boycott of spring training may be a starting point if behavior doesn't change."
He adds: "Players don't receive their paychecks until the second week of April. Fine them? OK, for how much? Sue them? OK, they'll see you in court two years from now."
J.D. Martinez, Eric Hosmer, Mike Moustakas, Jake Arrieta, Alex Cobb, Greg Holland and Lance Lynn remain among the dozens of unsigned players with the Feb. 14 start of spring training less than two weeks away. The mandatory reporting date is Feb. 24.
A rising tide... @MLB_PLAYERSpic.twitter.com/jwkoiiI0yt

— Brodie Van Wagenen (@bvanwagenen) February 2, 2018