Stream today's Winter Olympics on your computer
Posted:
2:13 PM, Feb 09, 2018
Updated:
2018-02-24 19:08:34-05
Watch the 2018 Winter Olympics online.
Click here to watch NBC's live stream on desktop.
To watch on mobile, tablet and connected TVs, get the NBC Sports App.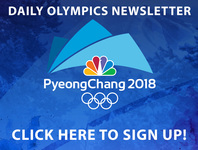 Copyright 2018 Scripps Media, Inc. All rights reserved. This material may not be published, broadcast, rewritten, or redistributed.