Police are that the scene of an officer-involved shooting.
It happened at the 1800 block of Marvy Avenue in Tampa.
Police say they were called to the address around 7p.m. Saturday because a man was threatening a relative with a machete.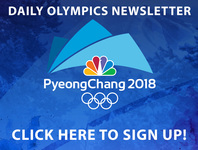 When officers arrived, they saw Sidney Richardson IV, 48, holding a machete in a room with a teenager relative.
Police say they ordered the man to drop the machete several times.
When Richardson refused to drop the weapon officers tased him, but he still did not drop the machete.
One of the officers shot at the suspect because police say the feared for the safety of the officers and the safety of the teen.
"She was stuck in the room with a man with a machete, although she knew who he was, she was not able to leave, she was in fear and that's why we were called out.
I'm sure she's very distraught, she was very upset so we're just trying to make sure she gets what she needs," Steve Hegarty with Tampa Police said.
Richardson died from his injuries.
The officers involved have been placed on paid administrative leave while the case is investigated.