KEY WEST, Fla. (AP) — Police in Key West say a bar bouncer knocked an unruly patron to the ground, where he struck his head and suffered a brain bleed.
The Miami Herald reports 31-year-old Nathan Daniel Rogers arrested on a felony battery charge following the incident at Rick's Bar in Key West on Sunday.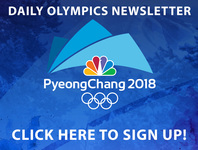 The victim, Brett Lamar Howard Jr., was airlifted to a hospital in Miami.
The police report and surveillance video shows that Rogers was escorting Howard and another man off the property when Howard turned and hit Rogers in the face.
Howard started to run but Rogers punched him in the face. Howard struck his head on the sidewalk and didn't regain consciousness.
Rogers bonded out of jail. An attorney wasn't listed on jail records.