A Fort Pierce family is without a home after a fire engulfed the back part of the home on Sunday morning.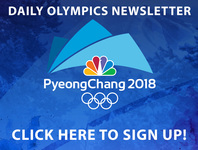 The family of five have been in and out of the home trying to salvage what they can.
Fire crews responded to the 100 block of Maple Avenue a little after 10 a.m.
When they got to the scene they found a fire that started in the backroom and extended into the attic.
Nehemiah McPherson told WPTV he was in the home sleeping when the fire started.
"I just heard my grandma screaming my name," he said.
A next door neighbor told WPTV the fire caused a lot of smoke.
Bob Williams says he thought the family was grilling in the backyard, but when he stepped outside he realized a fire was spreading.
"When I got back a little further I seen the smoke rolling out the back of the house next door," he said. "You could see the flames and the smoke."
McPherson was able to get his grandmother out of the home. He said his mom, sister and step dad were running errands when the fire started.
The family told WPTV coming back to a destroyed home was difficult, but they're happy they have each other.
"It's a blessing to be alive," McPherson said."I could have been in there, still sleep."
The cause of the fire is still under investigation. A family member told WPTV they are staying in a hotel.