A man linked to multiple auto burglaries in Martin County was captured attempting to strike again, the Martin County Sheriff's Office announced Wednesday.
Scott Board, 39, of Hobe Sound, is accused of breaking into vehicles in Martin County communities over the past several days.
Deputies say Board was spotted by an MSCO air pilot around 2 a.m. in the parking lot of Willoughby Cove on Jan. 31. Board allegedly pulled on the handles of at least 15 vehicles in the parking lot.
The air pilot, watching from above, led deputies on the ground to Board, a spokesperson for MCSO said. Burglary surveillance teams were watching for the suspect after break-ins in Martin Crossings in Stuart and Hibiscus Park in Hobe Sound.
"He was not going to stop," said Sheriff William Snyder. "We think he's probably done well over 100."
Board was released from prison in October for felony weapons charges, state records show.
"He was a prolific serial car burglar and a habitual felony violator," said Snyder.
At least six auto burglaries were reported to the Martin County Sheriff's Office overnight in Hibiscus Park. Each time, the cars were unlocked.
Through the officer's eye watch program, detectives had an idea of who they were looking for.
"We got a video clip submitted to us by a neighbor," said Snyder.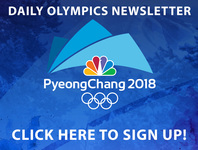 At least nine unlocked cars were burglarized in the Martins Crossings development between 1 a.m. and 3 a.m. on Jan. 28, according to the sheriff's office.
Board is being held at the Martin County Jail. He is facing several burglary and attempted burglary charges.