The Martin County Sheriff's Office (MCSO) is concerned there may be local victims of a serial rapist from New York.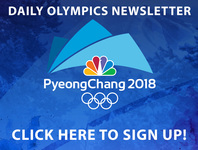 32-year old Cameron McDermott from Nassau, County New York pleaded guilty to a string of violent and disturbing rapes of unconscious women he admitted to drugging before raping from 2010 to 2013.
Investigators say McDermott recorded the rapes and meticulously filed away the recordings on his home computer. New York detectives stumbled upon the sexual assault videos while they were investigating McDermott for allegations that he would expose himself to unsuspecting women and children in public.
Detectives were able to identify two of the women, to which McDermott pleaded guilty of raping. Authorities say the women did not even know they wre raped until investigators contacted them.
Detectives found numerous videos of McDermott exposing himself to women and children. They discovered a collection of videos in his computer labeled "Florida" which depicted McDermott luring women and children to his car to ask for directions while he masturbated as the unknowing victims approach the vehicle.
McDermott was arrested on January 19, 2018, after police say he went on a months-long flashing spree.
McDermott has family in Vero Beach, and was on the Treasure Coast in June of 2017, just prior to his rape arrest in New York.
On June 5, 2017, Martin County Deputies responded to a report of a man exposing himself to women in the parking lot of the Bed, Bath, & Beyond in Jensen Beach. The victim was able to get a vehicle license plate of the suspect, and when deputies located the car, Cameron McDermott was driving.
He told deputies that his zipper was down and the exposure was accidental.
Deputies are now reaching out to anyone who may have had contact with Cameron McDermott, by a chance meeting at any local nightclub or by connecting with him through an online dating service.
MCSO asks that you contact them if you were a victim of an unknown subject's lewd behavior in public that went unreported.
McDermott is serving six years for his rape convictions.