We're just days away from spring training in South Florida. Friday fans will get to see their favorite players practicing at the Ballpark of the Palm Beaches.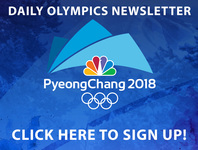 Rooting in the stands with the fans of the Washington Nationals will be some of the team's favorite mascots, the "Racing Presidents."
WPTV's Andrew Ruiz went head to head against some other media personalities Monday, to see who had what it takes to be one of the team's mascots.
Ruiz dressed up as President William Taft and won the race between the two other contestants.
"Two first place wins, I mean you can't be mad at that," director of entertainment Tom Davis said. "You could probably pick up the pace, but you still won your heat so I think that's a win."
Pitchers and catchers report Wednesday but will take the practice fields Friday. The first game at the Ballpark of the Palm Beaches off Havervill and 45th Street is Feb. 23, against the reigning World Series champs, the Houston Astros.
We're suiting up! @KaraDuffyCBS12@wpbf_sandra and I are going head to head for the @Nationals#MascotAuditions#amcrewpic.twitter.com/zuiG43mqWg

— Andrew Ruiz (@AndrewRuizWPTV) February 12, 2018