A judge has sentenced one of two people charged with killing a man who answered an escort ad.
Jefty Joseph received a life sentence for killing Gustavo Cabral.
In December 2013 police say Cabral responded to an online ad to meet an escort at Motel 8 in Pompano Beach. When he got there prosecutors say two men, Ilmart Christophe and Joseph, kidnapped him and took him to a vacant home in Lake Worth where detectives say they eventually shot him to death.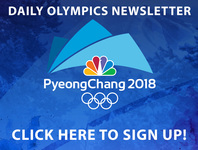 Last month a jury found Joseph guilty of first-degree murder, robbery, kidnapping and grand theft.
He cursed at the judge and called him a racist following that verdict.
In court Tuesday he told the judge he did not feel he had a fair trial.
"I feel like you crossed the boundaries plenty of times and favored the state," said Joseph.
The judge countered by telling Joseph he had a fair trial and the victim was treated with much less respect than the judge was about to treat him.
"You abducted and terrorized a total stranger to you who posed no danger to you or harm to you," said Judge John Kastrenakes. "He was executed in an abandoned home and he was treated with more respect than I'm about to treat you with my sentence."
The total sentence the judge handed down was three consecutive life imprisonment sentences with a 10-year mandatory minimum and credit for time served.
Christophe's trial will begin at a later date.