UPDATE: According to a sheriff's report, Carlton Nebergall's daughter said Jason Lodge went to the Loxahatchee home to exchange clothes.
The report says Nebergall walked out of the house with a gun and as Lodge tried to leave, he shot him.
Nebergall's daughter said her dad was belligerent and screaming curse words.
Nebergall remains in jail with no bond. He will appear before a judge Wednesday.
EARLIER STORY:
Deputies arrested a former Palm Beach County sheriff's deputy and charged him with killing his son-in-law Sunday night near Loxahatchee.
Deputies arrived in the 11000 block of Mellow Court around 8:30 p.m. where they found a man shot. Deputies said the victim, identified as Jacob Lodge, 36, of West Palm Beach later died at the hospital.
The suspect, identified as Carlton Nebergall Jr., 61, was arrested at the scene and faces a charge of first-degree murder with a firearm.
PBSO said that Nebergall Jr. is a former deputy who retired in December 2012. Contact 5 confirmed Lodge and Nebergall Jr. are related by marriage. Lodge married Nebergall Jr.'s daughter in 2013, but the couple filed for divorce last month.
Investigators have not released a motive in the shooting, but court records show Lodge has a lengthy criminal history in Palm Beach County. According to the Palm Beach County booking blotter, Lodge was arrested 13 times since 2000.
Detectives from the violent crimes division and crime scene investigators are handling the investigation.
In 2016, court records show Lodge was accused of stealing almost $9,000 of jewelry from Nebergall Jr. and selling it to area pawn shops.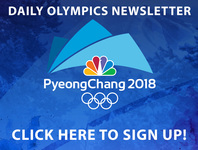 A portion of Mellow Court remained blocked off late Sunday night, which meant several neighbors weren't able to get to their homes.
A next door neighbor said he was in his home when the shooting happened. He told WPTV he stepped outside when he heard a lot of noise.
"I saw somebody screaming and hollering when I first walked out of the sliding door," resident Richard DeMonaco said. "Somebody was screaming and hollering on the lawn over here, and I looked over that way and I saw there was a commotion. It looked like somebody was doing CPR because I also was calling my neighbors that were in touch with each other to let them know that something was going on."
Nebergall first appearance in court was re-scheduled for Wednesday morning.
Detectives have not said what the motive was for the shooting.