An 18-year-old man was arrested Wednesday in connection with a November fatal shooting in suburban Lake Worth.
Zachary Kirton is charged with second-degree murder and attempted robbery with a fireman in the death of Jermaine Lacey, 22, of Boynton Beach on Nov. 10.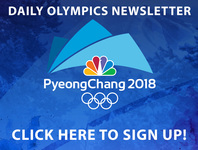 Deputies found Lacey dead in the 4300 block of Theresa Court, which is near Greenacres, the day of the shooting.
A probable cause affidavit said Kirton conspired with Lacey to find a drug dealer to rob.
Deputies said Kirton was given a phone number by a friend for a dealer known as "Cookie."
The report said Kirton called "Cookie" and arranged to purchase marijuana from him at a mobile home park.
The plan was for Kirton to meet with "Cookie" and be a distraction during the robbery, then grab the marijuana from the dealer and run.
After Kirton and "Cookie" met up, police said Lacey ran up the driver's side of the vehicle and opened the door.
Kirton said he got scared and did not take the marijuana. The report said as he began to exit the vehicle and runaway, he heard multiple gunshots.
Kirton said he was aware that Lacey was carrying a gun during the robbery.
Kirton's lawyer refuted the account, "Mr. Kirton did not have a weapon, did not know about a weapon, did not use a weapon," attorney Richard Lubin said. "The unfortunate thing that happened is apparently, there was a marijuana sale going on and the seller ended up shooting the other guy that is there."
Kirton was booked into the Palm Beach County Jail with no bond after his arrest on Wednesday.
PBSO says the investigation is ongoing and arrests are pending.