WEST PALM BEACH, Fla. — Several college football players from Florida schools made the ballot for induction into the College Football Hall of Fame next year, including a trio of former stars from the University of Miami.
Miami quarterback Ken Dorsey joins linebackers Ray Lewis and Dan Morgan among the 78 players and seven Football Bowl Subdivision coaches on the 2021 ballot released Tuesday.
Dorsey led the Hurricanes to a 38-2 record and the 2001 national championship as a starter. The California native set several school records, including career touchdown passes (86) and passing yards (9,565).
Lewis ranks sixth all-time at Miami with 388 career tackles.
Morgan was the leading tackler in three of his four seasons at Miami. The 2000 Butkus Award and Big East Conference defensive player of the year amassed 532 tackles in his career.
Two former Florida State Seminoles -- kicker Sebastian Janikowski and linebacker Marvin Jones -- made the list, as did former Florida defensive tackle Brad Culpepper.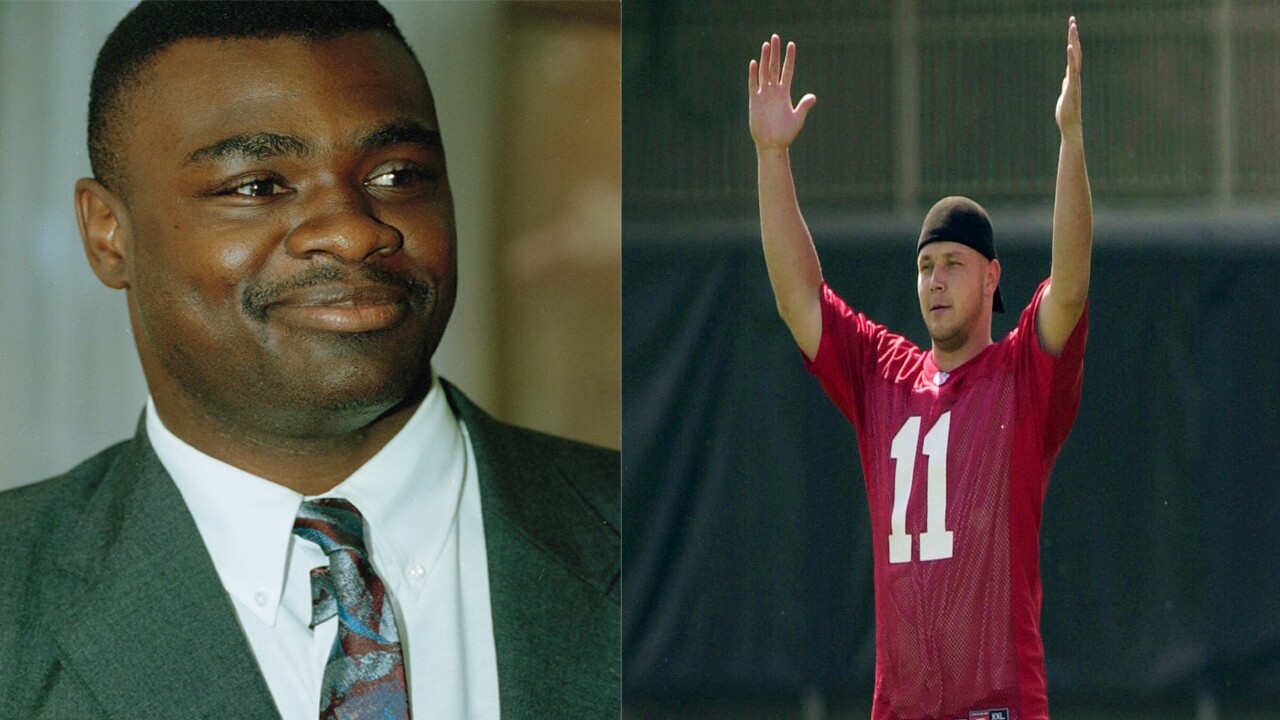 Janikowski, who played for the Seminoles from 1997-99, is the only two-time Lou Groza Award winner, presented to the nation's top college kicker.
Jones won the 1992 Butkus Award given to the nation's top college linebacker.
Culpepper recorded 47.5 tackles for loss in his career while helping the Gators to win their first official Southeastern Conference championship in 1991.
Other nominees who made the ballot are former Kentucky quarterback Tim Couch, former Oklahoma quarterback Josh Heupel, former Alabama cornerback and 1993 Jim Thorpe Award winner Antonio Langham, Southern California quarterback and 2000 Heisman Trophy winner Carson Palmer, and Colorado running back and 1994 Heisman Trophy winner Rashaan Salaam.