(WFLA) A group of people living in Wimauma, Florida have started a petition in hopes that it will lead to state gun laws being amended.
They're worried that backyard target practice, which commonly happens in the area, is getting out of control and someone might get hurt.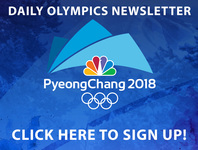 Dr. Briar Mitchell, a Sundance community resident, said it's a rural area that has grown considerably over the years. She's been coping with people shooting outside in the neighborhood but now she says the gunfire has gotten too close for her to feel safe.
"I looked at the law to see what I can do within the law to please try to stop this. There's nothing I can do," Mitchell said.
Backyard gun ranges are illegal in dense residential areas of Florida, but if you live in a rural area like Sundance where there's one house per acre, you're allowed to legally shoot in your yard.
"It's insane. People should not have to be hostages on their own property. It just shouldn't be that way," Mitchell said.
"The fact that we are a rural subdivision should not make it legal to be shooting here," neighbor Mary Chadwick said.
Deputies discovered that a bullet traveled over multiple properties, through Chadwick's garage door, then shattered the back window of her car before getting lodged in a headrest. Chadwick said her husband was in the bullet's path minutes before.
"To think that I could've been made a widow, terrifies me," Chadwick said.
According to the report, the responding deputy decided that under Florida law, the suspected shooter didn't commit a crime.
"It's not a crime and that to me is ludicrous," Chadwick said.
Some neighbors plan to take their concerns to a state representative in March.
Read more: http://bit.ly/2rSuRG7