Investigators in Polk County are warning about a scam wiping out bank accounts.
"They left me with just 27 cents in the account," said resident Martiza Sanchez.
Sanchez, a single mother living on disability checks, recently fell victim to a computer con impacting several in Polk County.
"It caused me a lot of financial troubles because I was not able to pay my bills on time," said Sanchez. "I was backed up on some of my bills and I was afraid to get my electricity, my water shut down, everything."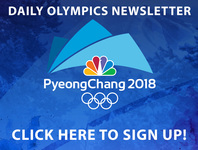 The following warning was issued by Heartland Crime Stoppers:
"The scammer tells the victim that they were eligible for a refund, from someone such as Microsoft or an anti-virus company. The victim is deceived into giving the scammer remote access to their computer, which enables the scammer to gain entry to any online bank accounts. In some cases, the refund is said to be $600, and the victim is able to see their bank account suddenly increase. What they don't realize at the time, is that they're seeing money from one of their accounts going into the other account, and the increase is more than the refund total. The scammer will act panicked, saying they put too much of a refund into the victim's account, and they then convince the victim to purchase gift cards to now refund the scammer."
Sanchez is far from alone. Polk County investigators count at least six victims coming forward since November reporting more than $20,000 stolen.
The most recent victim, a woman from Winter Haven, Fla., reported that on Jan. 30 she lost $4,000. In November, a 69-year-old woman from Lakeland, Fla., was swindled out of $15,000.
"It's terrible for people to lose everything they have and they own and being left with nothing and then the problem is not being solved," said Sanchez.
If you get a suspicious feeling on the phone, the sheriff's office says you should ask for the caller's name and contact information, and offer to call them back.