The Green Roof Inn in North Florida has vacancies and is filling up even though it offers no privacy and group showers and bathrooms.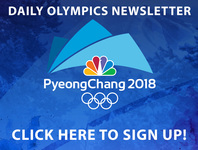 The inn is actually the Flagler County Detention Facility and for more than a year was called the 'Green Roof Inn' by Sheriff Rick Staly.
It looks as if the name will stay because there are signs advertising the inn posted at the jail.
"The purpose of the signs is crime prevention," Sheriff Staly said in a statement. "It is a warning to potential offenders that the jail is not a 5-star hotel. When you are arrested, we provide the minimum accommodations as required by law. Once an offender 'checks-in' they lose their basic freedoms. They don't decide what to eat, wear, or do with their day."
The sheriff does offer these 'perks': Free transportation to court and state prison, designer jewelry (handcuffs and leg irons), and color-coordinated jumpsuit and shoes.
The sheriff posted the news on the department's Facebook page. It prompted one person to comment: "I'm waiting in anticipation for the reviews on Yelp about this fine establishment."