While you were sleeping, we compiled the biggest stories of the day in one place. Each story has a quick and easy summary, so you're prepared for whatever the day brings. Just click on the links if you want to know more!
1. Palm Beach County enters Phase Two
Palm Beach County enters an incremental Phase Two reopening plan today. The move means entertainment venues can reopen and some businesses can now operate at full capacity.
For restaurants and food establishments the incremental Phase Two: Step 1 means while indoor seating remains at 50%, outdoors can operate at full capacity and movie theaters can operate at 50% seating capacity and playhouses at 33% seating capacity.
More on Palm Beach County's Phase Two reopenings can be found here.
Phase Two reopening plan gets mixed reactions
2. Pres. Trump returns to South Florida today
The president has not visited Palm Beach County since the coronavirus pandemic began in March.
Rep. Brian Mast, R-Stuart, tweeted Saturday that the president will be in town to discuss the Great American Outdoors Act, which will provide funding to national parks, forests, wildlife refuges, recreation areas and American Indian schools.
President Trump to visit Jupiter on Tuesday
3. Another record-breaking hurricane season milestone reached
Tropical Storm Paulette and Tropical Storm Rene formed in the Atlantic on Monday. Both storms are projected to stay out to sea.
Rene is the earliest "R-named" storm in a record-setting hurricane season.
A wave is expected to move off the coast of Africa by Thursday-Friday and move west where it has a medium chance of development. Another low around Bermuda has a low medium chance of development as the system tracks WNW.
Tropical Storm Rene forms in the Atlantic near Cabo Verde Islands
4. What's going on with the Census?
Because of the coronavirus, the Census Bureau extended the deadline for in-person counting, setting it for the end of October. Then, things changed.
The Census Bureau now plans to stop counting at the end of September -- a full month earlier than planned. What's more, the deadline for processing those tens of millions of census responses, set for the spring of next year, got pushed up – to the end of this year.
However, a federal judge temporarily halted the plan, until there can be a court hearing later this month.
5. Do you have the Golden Ticket? Real-life Willy Wonka offering a candy factory
Jelly Belly creator Dlein is getting ready to retire and wants to allow someone to win thousands of dollars, plus their very own candy factory.
Klein and his partner have hidden "gold-style tickets in the form of necklaces" across the nation to host treasure hunts in each state.
To join the search, or to receive valuable clues, you must purchase a $49.99 ticket for each state.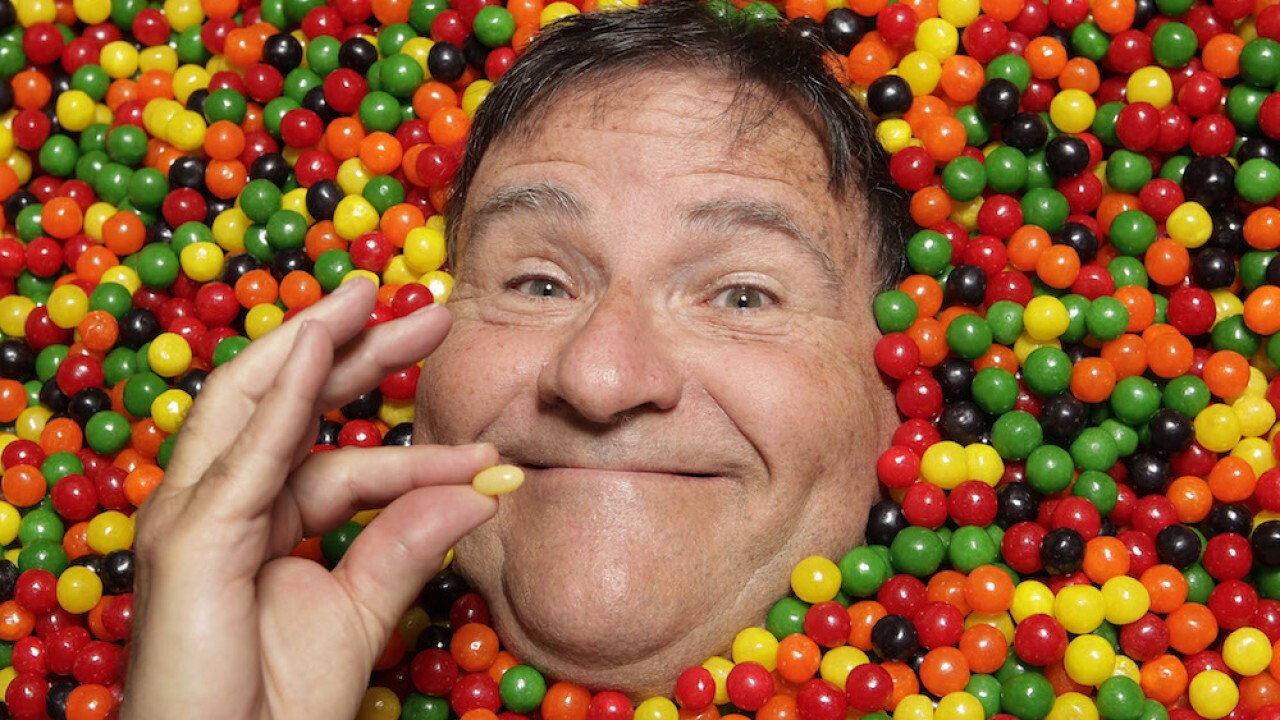 Today's Forecast
Rain chances stay high over the next few days.
Latest Weather Forecast: Tuesday 5 a.m.
Get your complete hour-by-hour forecast here.
On This Day In History
On Spet. 8, 1974, President Gerald Ford pardons his disgraced predecessor Richard M. Nixon for any crimes he may have committed or participated in while in office.
Ford later defended this action before the House Judiciary Committee, explaining that he wanted to end the national divisions created by the Watergate scandal.
Remember, you can join Mike Trim and Ashleigh Walters every weekday on WPTV NewsChannel 5 beginning at 4:30 a.m.