Palm Beach Surf Forecast, Updated local surf forecast for SE Florida
Updated: October 19, 2017 - Surf forecast for the Palm Beaches and Treasure Coast.
REWIND: Swell filled in down to at least south county today.
SURFCAST DISCUSSION
Cold front stalled just to our south. High pressure builds in and kicks up a windchop/swell mix the next few days. Should stay rideable through at least Sunday or Monday. Wind will gradually turn more southeast by then too.
SURFCAST SPECIFICS:
FRIDAY: Waist high building to chest high or so in the late afternoon as the onshore wind picks up more. Some drift. Wind East-Northeast 20-25kts, gusts to 30kts.
SATURDAY: Chest-shoulder high windchop. Wind turning more east so less drift. Wind East 20-25kts, gusts to 30kts. Waves fading some in the afternoon.
SUNDAY: Waist high and choppy. Wind turning southeast, maybe still some underlying NE swell coming in. Wind SE 20+kts.
MONDAY: Thigh-waist high southeast windchop. Wind southeast 15-20kts.
TUESDAY: Small leftover south wave in the morning, then going flat quickly as wind turns offshore. Wind SSE 20kts, turning SW 10kts.
LONG RANGE SURFCAST
Models showing a strong cold front, possibly our first of the season, coming through around the 25th. A push of NNW wind behind it could mean some refraction action. Wind may cooperate some briefly now too. But it's still early to pin down. Windchop may pick up after that. Remember, October normally is a choppy month. Let's hope this year it won't carry through the rest of the season.
In the tropics, As we get more into October, the Cabo Verde storm season shuts off, and we see more storms start to form either in the Caribbean, Gulf, or nearby Atlantic. Something to watch as the hurricane season winds down.
Two more months of #HurricaneSeason, Month of October Cabo Verde season shuts down, most form closer to home #flwx pic.twitter.com/ojLrS1BfK5

— James Wieland (@SurfnWeatherman) October 1, 2017
Also, looking way ahead into the winter, It looks like a la Nina is forming which wouldn't be great for the winter surf season(sorry said opposite before), but if the NAO goes negative, we'll have some hope. (it's been generally positive the past few winters)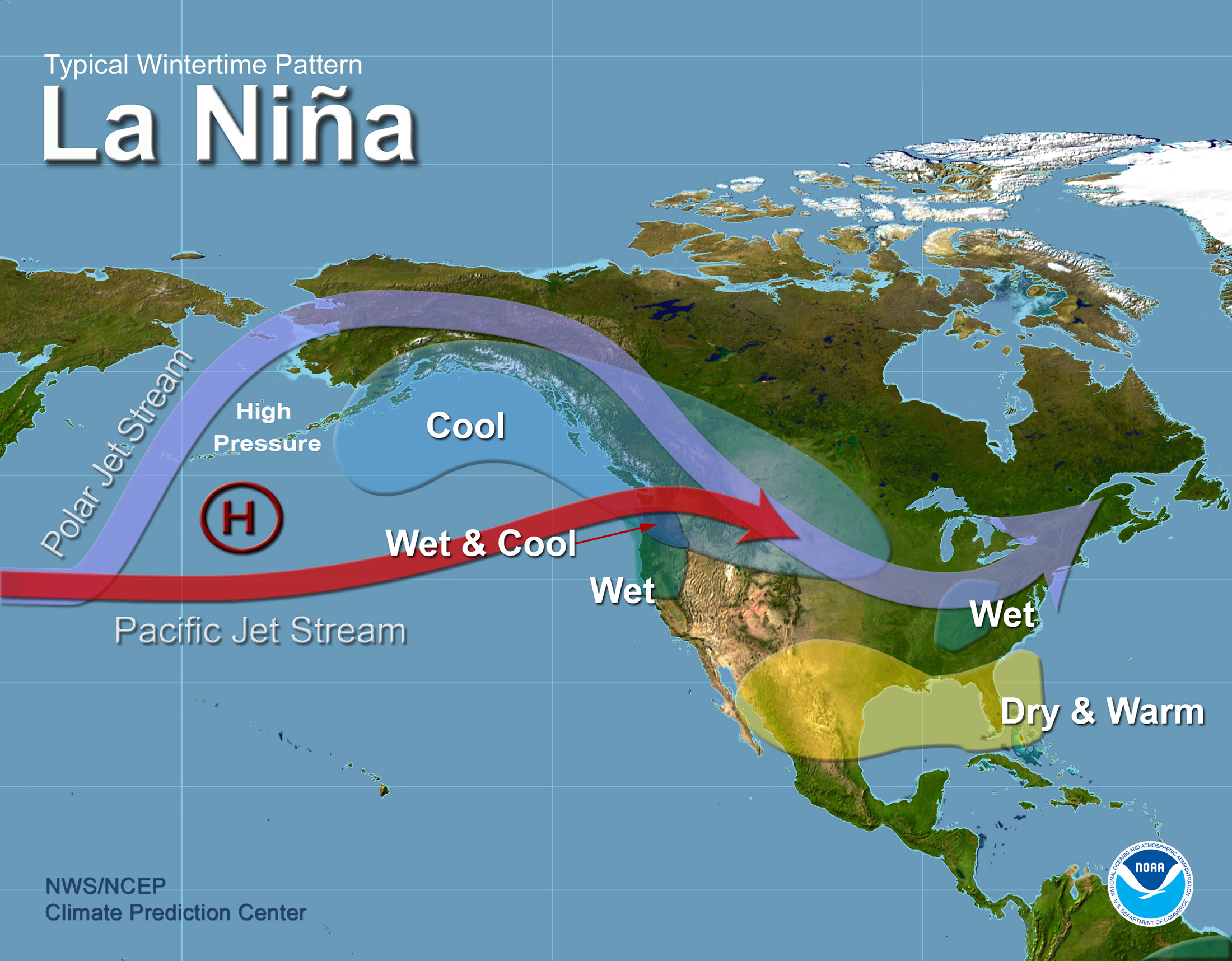 Follow my social media accounts:
Check my Instagram account for current updates...
SNAPCHAT: surfnweatherman