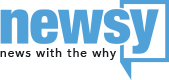 wptv.com
National News Partner
Facebook Says It Didn't Do Enough To Prevent Violence Against Rohingya
Facebook says it didn't do enough to stop violence and hatred against Rohingya Muslims in Myanmar.
The social media giant asked the independent non-profit Business for Social Responsibility to look into Facebook's impact on human rights in Myanmar. The 62-page report was published on Monday.
The report noted Facebook's platform is being used to "spread hate speech, incite violence, and coordinate harm." It concluded that before this year, Facebook didn't do enough to prevent its platform from being used to cause offline harm. Facebook said it agrees that it can and should do more.
The non-profit listed dozens of recommendations for the social media company, including creating a stand-alone human rights policy and developing a plan for Myanmar's parliamentary elections in 2020. The organization said the elections could bring even more hate speech, misinformation and violence.
Here's what's going on in Myanmar: Roughly 700,000 Rohingya have been living in overcrowded camps in Bangladesh after fleeing Myanmar military crackdowns last August.
The U.N. has said Myanmar committed human rights violations against the Rohingya and called those violations "the gravest crimes under international law." The government is accused of killing thousands of Rohingya civilians and burning hundreds of settlements. Myanmar says it was responding to attacks by Rohingya militants.
Last week, Myanmar and Bangladesh struck an agreement to start repatriating the Rohingya some time this month.
---
Trending stories at Newsy.com
The selected web content no longer exists.
The selected web content no longer exists.
The selected web content no longer exists.