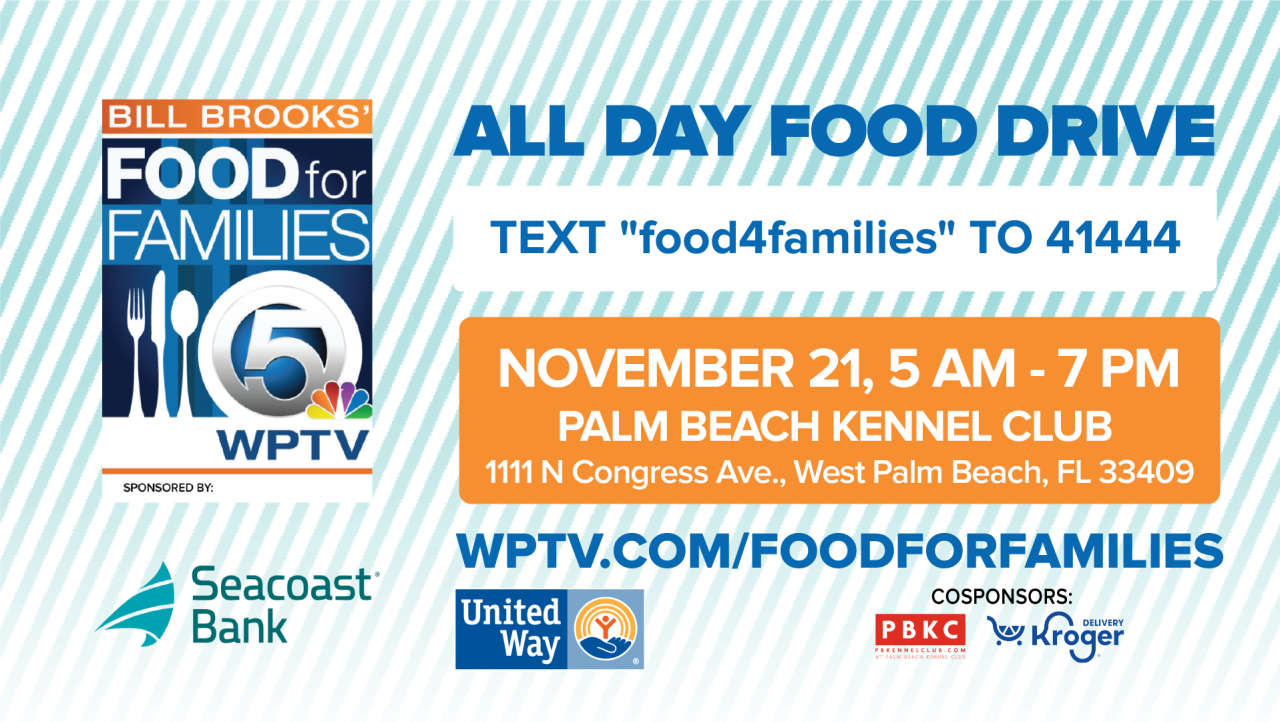 WPTV is hosting a food drive as a part of our Bill Brooks' Food For Families, which has its signature event close to Thanksgiving. This food drive is aimed at helping less fortunate people who have been affected by COVID-19.
Your donation benefits families all across South Florida and you can even specify which county you'd like your donation to benefit.
Bill Brooks' Food For Families is named in honor of former WPTV Vice President and General Manager Bill Brooks. Brooks was general manager at WPTV from 1981-98. He died after a battle with cancer.
2022 Bill Brooks' Food for Families
Kroger donates thousands of pounds of food to Food for Families campaign
Seacoast Bank market president credits 'very generous community' for helping feed families in need
More than 1,000 pounds of food collected at Bill Brooks' Food for Families drive at Palm Beach Kennel Club