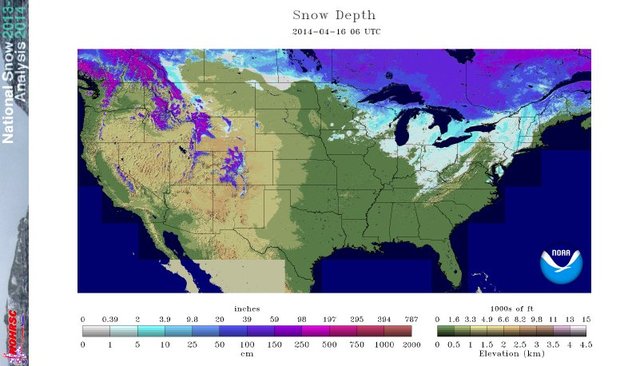 It's the middle of April, and parts of the country are still seeing snow. And this isn't a dusting we're talking about here.
Snow reports were flying in from the Plains to the East Coast earlier this week. For some places, this is the latest they've ever seen snowfall. For others, it broke daily snowfall records, meaning these places have never seen this much snow this late in April.
Minnesota, Wisconsin, and Michigan's Upper Peninsula is still reporting snow while under Winter storm warnings. This part of the country, Michigan included, is no stranger to snow in April, but they're still breaking records.
Read full story