Palm Beach Surf Forecast, Updated local surf forecast for SE Florida
Updated: Aug 30, 2016 - For those who haven't heard, My buddy is still missing in the Dominican Republic. It's been more than 6 months now!
I appreciate anything you can do to get the word out. Here's the latest information on all that we know:

Now they need help with the costs, Check out the GOFUNDME page: https://www.gofundme.com/hrt7yxgk
Surf forecast for the Palm Beaches and Treasure Coast.
REWIND: South windswell picked up on Tuesday although it wasn't all that good.
SURFCAST DISCUSSION
In the Tropics
TD#9 moving farther into the Gulf and now with shear letting up some, is getting better organized and will strengthen into a tropical storm Wednesday. Our wind will stay breezy overnight and that should give us a continued south windswell on Wednesday. It'll be pretty drifty knee-waist high best at mid-lower tide.
Meanwhile, the west coast will be getting some storm surf, and even the panhandle will see a nice south swell, peaking Thursday with clean head high plus swell with offshore winds.
On Wednesday the storm will bang a hard right and head back toward Florida, quickly making landfall in the big bend area or eastern Panhandle on Thursday as a tropical storm.
Latest model runs keep it hugging the Carolina coast which is not good for swell for us, until it gets farther out to sea. That'll happen once it passes Hatteras, and it'll also slow down which is good. There is even an increasing possibility that the trough that is pulling it northeastward, will zip out too fast and leave it behind. ...meandering around the mid-Atlantic or the northeast. High pressure builds back in north of it and blocks it from jetting out into the north Atlantic, maybe even make it do a loop-de-loo out there for a few days. This would be great for us! The longer it can sit and spin over the open waters the better. Let's hope that pans out. Unless it stays over land then we're doomed. LOL As it stands the N swell will be delayed until it gets north of Hatteras, so possibly seeing something push down around late Labor day or Tuesday.
GASTON actually strengthened out in the middle of the Atlantic and will hold it's own for another day before weakening. The swell from it will continue Wednesday and Thursday before fading out.
A drive upcoast and you'll be rewarded with some hurricane surf, say Ft. Pierce northward...biggest going north, dropping off going south. This will Continue Wednesday, then drop Thursday. It should be clean but a small south windswell will make it peaky/wonky and sectiony at times. Probably pretty lully too. That swell fades on Thursday and gone by Friday with the hard offshores from the tropical storm blowing it down.
TD#8 is in a great location, but too small to do anything for us.
WEEKLY SURFCAST:
WEDNESDAY: Small south windswell for PBC in the morning about knee-waist high, dropping through the day as the wind turns offshore blowing it flat. Strong drift to the north. Upcoast groundswell from Gaston continues in the waist-chest high range. Slowly dropping late in the day. Strong south/SSW wind will keep a little south swell mixed in, but it'll be cleaner than Tuesday. Peaky with sections breaking in front of you so you can try that John John air reverse. lol Wind may clock a little side-onshore in the afternoon before turning offshore by sunset.
THURSDAY: Still possibly a small south windswell wave. Maybe longboardable at low tide spots. Gaston swell fades upcoast. Waist high Treasure coast north. Will be tough at higher tides. Cleaner but still some south bump to it.
FRIDAY: Going flat everywhere.
SATURDAY-SUNDAY: Flat, maybe small longbaord wave upcoast.
LONG RANGE SURFCAST
Since the storm is now forecast to hug the coast, there's no fetch pointed at us until it clears hatteras on Saturday. Then it'll take a couple days for that swell to get here (only if the storm slows down) so by Monday we may see a north swell build in. Not 100% on this though. We could get skunked.
The system that's heading off Africa now that the GFS has blown up on several runs into a epic wave making machine, now has the thing a weak wave (like this past one) giving us nothing more than a small weak knee high windchop couple days. There's always going to be big variations in the long range models though so we're just going to have to wait and see. Look for the possibility for an uptick in waves after labor day that week.
More tropical systems will trek across the Atlantic and give the potential for more swell!
This is normally when we see the bulk of our storms form. (August 15-Oct 15th) An active African wave train will keep pumping out waves with the potential to develop now, and the potential to be wave producers for us. And the MJO which we watch for upward motion in the tropics isn't even on our side until about a week or so from now. Then we should see another big burst of tropical activity, which models are picking up on.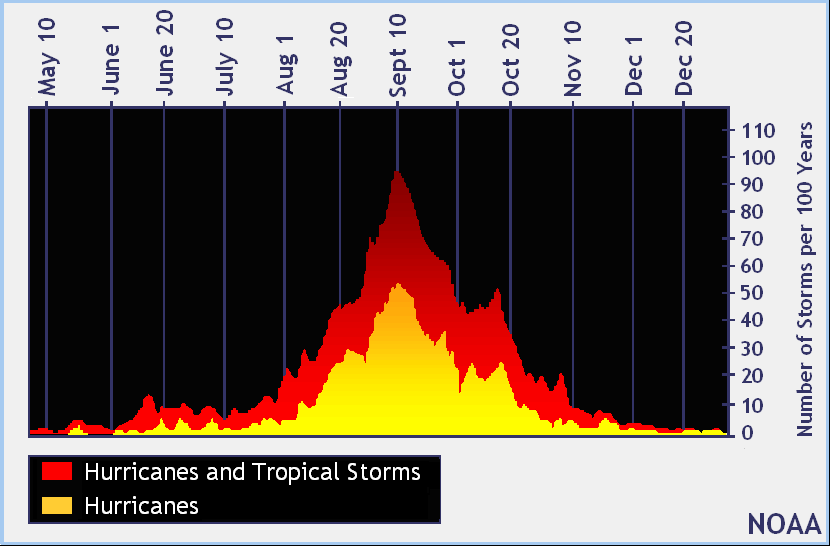 The la Nina never really got going all that much. Maybe a weak one if even that. That may be good news for the winter. Early forecasts showing a cold and stormy winter for parts of the country. (not us) In the Atlantic water temps close to home are boiling hot so we may see tropical activity really get cranking when it's at our doorstep.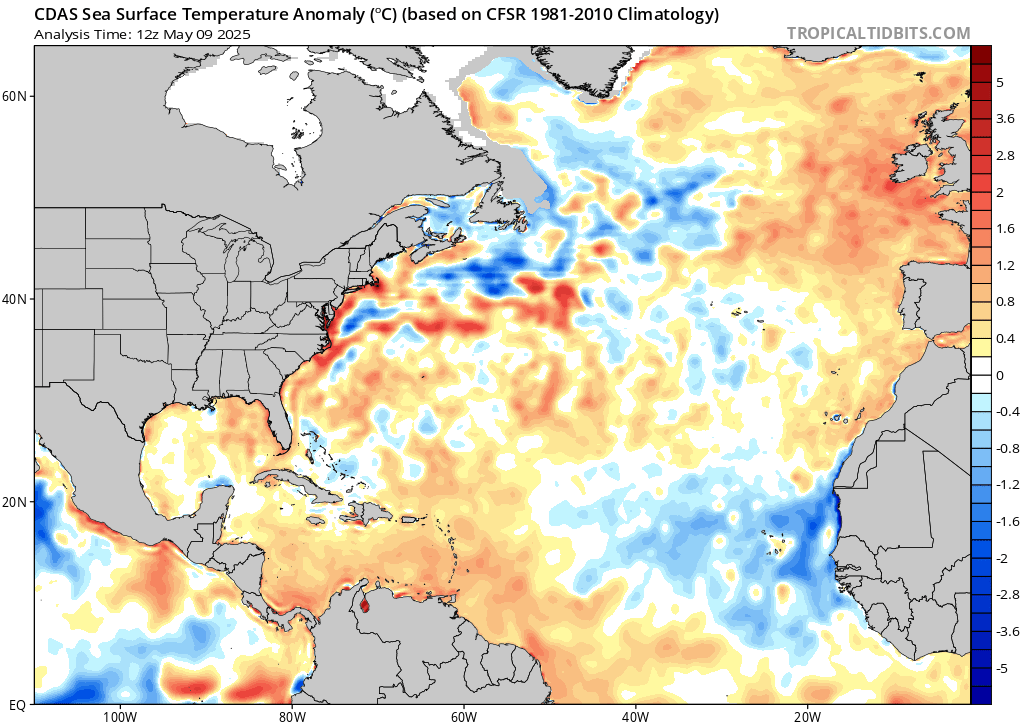 Check my Instagram and twitter accounts for current updates...
SNAPCHAT: surfnweatherman