Palm Beach Surf Forecast, Updated local surf forecast for SE Florida
Updated: August 17, 2017 - Surf forecast for the Palm Beaches and Treasure Coast.
REWIND: Swell upcoast wasn't all that great. But there were a few fun ones Monday. As expected, nothing made it into Palm Beach County.
SURFCAST DISCUSSION
TROPICAL UPDATE(from west to east):
GERT Cranked up into a hurricane, but because it was moving away, we didn't get any more swell from it once it passed north of our latitude. It's now racing NE and will send a nice swell to France/portugal next week. Surf Potential for us: zero.
Tropical Depression Nine(INVEST 91L)Future Harvey: Will move into the Caribbean then into central America/Yucatan and become a hurricane. May bump up our winds a bit Monday. Surf potential: LOW
INVEST 92L: Expected to stay north of the Caribbean. Models backing off in strengthening it now. Could pass over us as a tropical wave Monday night/Tuesday which would bring us some windchop then. Surf potential: MEDIUM-HIGH(windchop)
INVEST 93L: Expected to stay out to sea. Varying solutions as far as strengthening. It's not going to stregthen anytime soon. It possibly will once it gets near the islands. Surf potential: south florida LOW, Central Florida: MEDIUM
SURFCAST SPECIFICS:
FRIDAY: Flat for south Florida.

SATURDAY: Flat for south Florida. Knee/thigh high background swell upcoast. Wind SE 10-15kts.

SUNDAY: Small windchop picking up. Knee maybe up to thigh high grommable wave. Bigger upcoast. Wind SE 10-15+kkts.
MONDAY: Windchop picking up thigh high, maybe waist high by the end of the day as the wind picks up and the tropical wave 92L gets closer. Wind East 15-20kts turning a little ENE in the afternoon.
TUESDAY: Waist/stomach+ high windchop. Maybe bigger in the morning, then fading through the day. Wind East turning ESE 15-20kts. Bigger upcoast with some swell behind it. But wind still on it blowing it out.
WEDNESDAY: Possibly fun morning sesh upcoast as winds drop off and still at least a waist high+ swell coming in central Florida.
LONG RANGE SURFCAST
This burst of tropical activity may last a week-10 days then we will go into a lull for a bit and the pacific will take over.
As for the rest of the hurricane season...conditions continue to look pretty warm in the Atlantic, with a lot of areas seeing above normal temps along the hurricane highway, where storms form and move through. Some cooling will happen from the storms out there now. NOAA has upped their chances for a more active season citing these warmer temps, lighter wind shear, weaker trade winds, no El nino, and the fact we've had a few storms already form in the main development region(mdr) indicating conditions are ripe there ahead of schedule.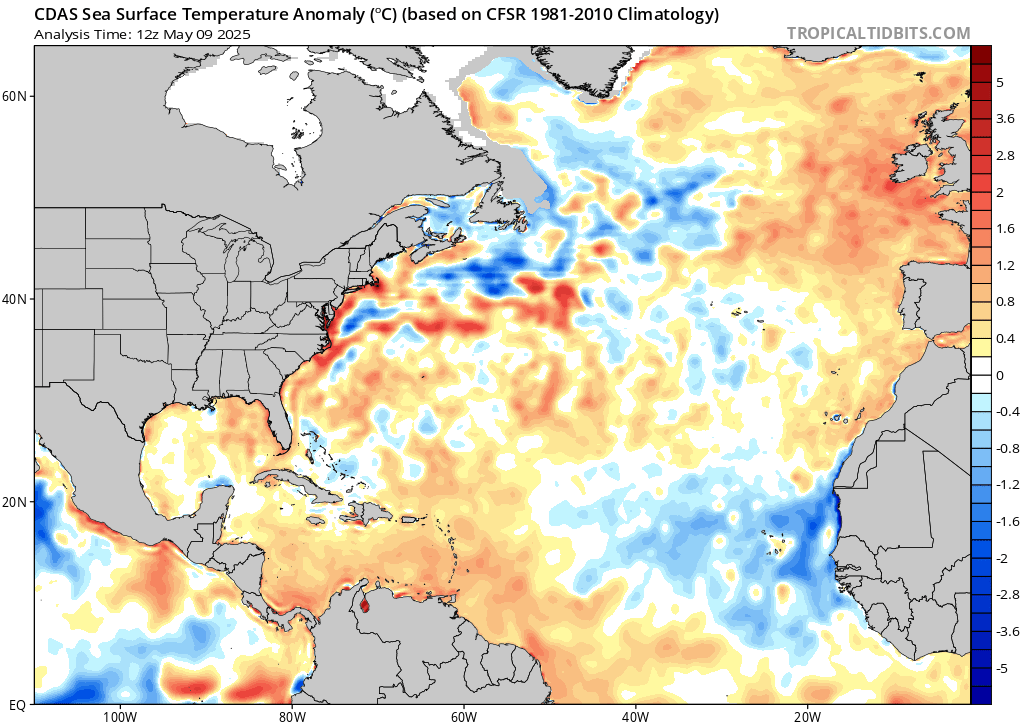 Always keep an eye on the dry air Saharan air layer(African dust) coming across the Atlantic. Timing the waves in-between dry patches will keep the chances high that something forms. Normally, That will suck the moisture out of any tropical wave, limiting development of weak waves, leaving only the strongest to have any chance for survival.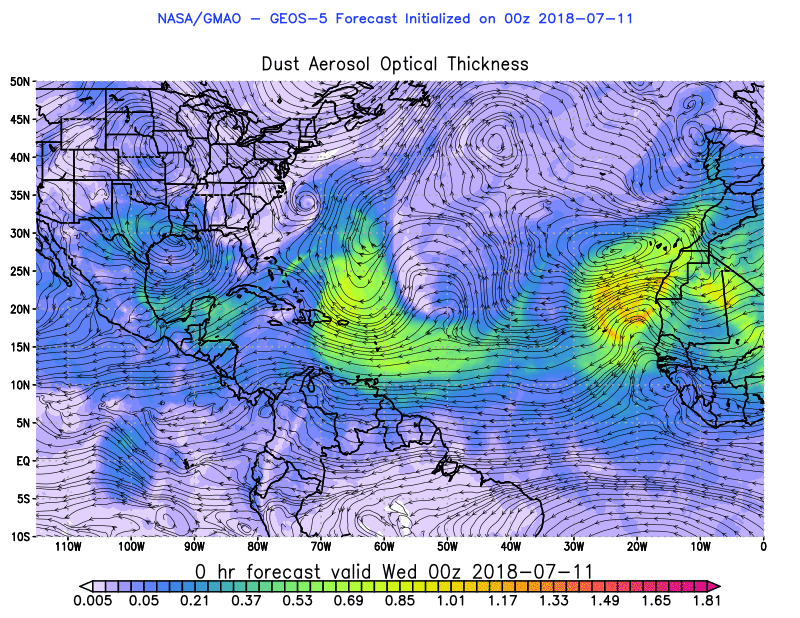 Follow my social media accounts:
Check my Instagram account for current updates...
SNAPCHAT: surfnweatherman
LOCAL WIND FORECAST:

My buddy is still missing in the Dominican Republic. It's been over a year now!
I appreciate anything you can do to get the word out. Here's the latest information on all that we know:

Now they need help with the costs, Check out the GOFUNDME page: https://www.gofundme.com/hrt7yxgk