Palm Beach Surf Forecast, Updated local surf forecast for SE Florida
Updated: May 22th, 2017 - Surf forecast for the Palm Beaches and Treasure Coast.
REWIND: Windchop was pretty fun for a few days. Now back to flat.
SURFCAST DISCUSSION
High pressure weakens as a cold front approaches. The front will die on top of us as another high builds in. We might see a slight uptick in south windchop Tuesday/Wednesday for the desperate.
Wind goes offshore Thursday but no swell. As the front dies out and a new high builds in it doesn't look like much on the horizon. Hopefully that will change.
LONG RANGE SURFCAST
Going flat by Monday then long range models have a big trough in the east again which could send some more north swell our way. Seems a little too amplified for this time of year but we'll see.
Hurricane season numbers are coming in, It's looking like el Nino is forming which knocks our total numbers down some. The official NOAA forecast will come out May 25th. When the first numbers came out from CSU and accuweather, water in the main development region (MDR) Was cooler, but now it has warmed up to above avg. This would be a positive for storm development. It'll be interesting to see what NOAA comes up with. Warmest water is still off the eastern seaboard. This means there could be a lot of "home grown' type activity. Where tropical systems spark up right when they get close to the east coast, or even develop close by. We should see more activity off the Carolinas, which would be good for surf potential. So there are some plusses and some minuses this hurricane season but all-in-all the summer will be the summer, with a few bouts of tropical swell from time to time.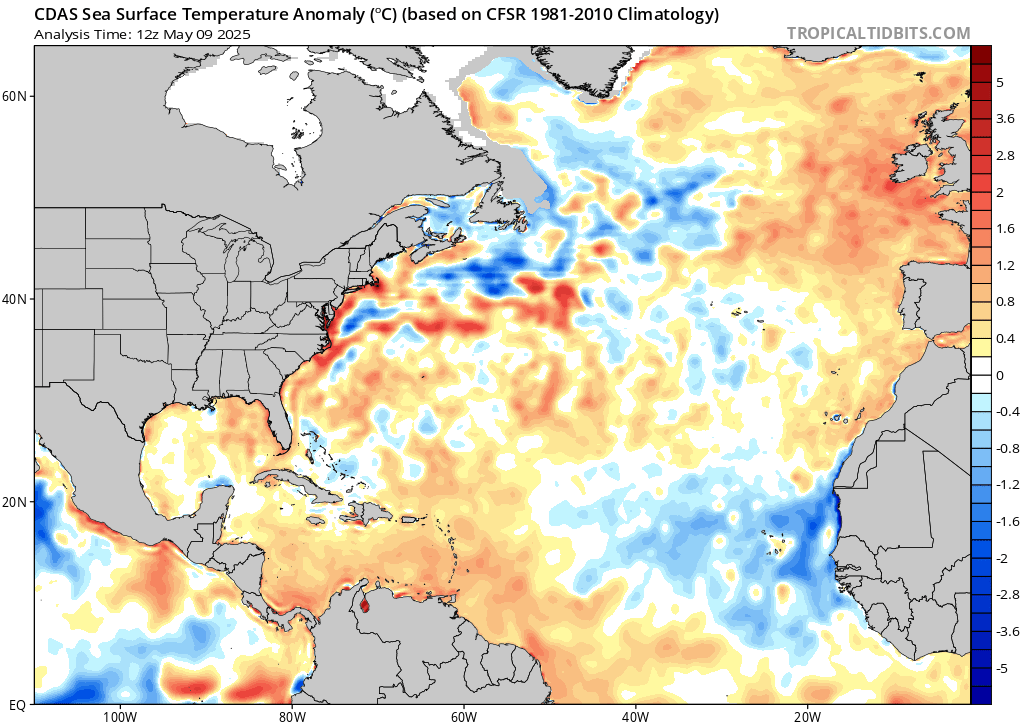 Follow my social media accounts:
Check my Instagram account for current updates...
SNAPCHAT: surfnweatherman
LOCAL WIND FORECAST:

My buddy is still missing in the Dominican Republic. It's been over a year now!
I appreciate anything you can do to get the word out. Here's the latest information on all that we know:

Now they need help with the costs, Check out the GOFUNDME page: https://www.gofundme.com/hrt7yxgk