Palm Beach Surf Forecast, Updated local surf forecast for SE Florida
Updated: October 22, 2014 - Detailed Surf forecast for the Palm Beaches and Treasure Coast:
Rewind: Gonzalo swell really kicked in Saturday with light winds and glassy conditions upcoast. Near epic conditions! Photo by Louis Barr:
NEW IMPACT ZONE SURFCAST VIDEO POSTED 10-22-14!
ON THE MAPS: (next update Wednesday)
Tropical Depression #9 is drifting around the SW gulf. It's not looking too organized right now and is forecast to move across the Yucatan the next several days. Separate from that there will be a non-tropical low strengthen in the straits of Florida and move along the cold front that's pushing down the state right now. This will increase our winds Thursday and Friday and bring in a shot of windchop. See video for more info.
THE LOWDOWN:
***Jellies are still pretty bad and these hard onshores forecast probably won't help. Also, A lot of baitfish, Tarpon, and sharks are roaming around the line-ups.
THURSDAY: A new NE wind surge pushing the front south, and low pressure forming to our south and move northeast will pick the local winds up, bumping up the windswell. Waist high or so dumpy short period windchop. Some south drift with it. Wind NE 15kts picking up through the afternoon, along with the surf.
FRIDAY: Waist high, some chest high peaks. Super choppy and dumpy short period windchop. Bigger south but windier/choppier/drifty. Wind NE 20-30+mph.
SATURDAY: Waist to chest in the morning, dropping quickly in the afternoon as the low pulls away and the wind dies down. Wind NE 25kts falling to 10-15kts late in the day.
SUNDAY: Wind dropping and surf dropping. But a beautiful beach day with sunshine and cooler/dryer weather. Wind NE 10kts.
NEXT WEEK: Still watching TD 9 to see if it lingers down there and then decides to come up and strengthen. Models backing off on this now. As high pressure gets reinforced along the eastern seaboard, with lower pressures in the caribbean, this should increase our onshore winds and bring another round of windchop starting around Tuesday(28th)
Long Range Surfcast:
After all of this moves on, it looks like a lot of onshore windchop to end the month and start November with a strong cold front possible on the 1st or 2nd.
The winter surf season:
A weak to moderate el nino, a negative AO/NAO, along with some other factors I feel are going to lead us into a good winter for surf. Here's my preliminary forecast.
PRELIMINARY WINTER SURF OUTLOOK UPDATE
November-December: November will start with a lot of windchop, then end with some groundswells. December or January winter will kick in and give some good winter refraction and groundswells.
January-February: Turning colder, with many opportunities for solid groundswells/ refraction swells. Hopefully you bought that toasty wetsuit because you'll be using it a lot. and hopefully our sandbars will handle the swell and break good.
For more updates, Follow me on Twitter and Instagram for in the field and on the go updates: @surfnweatherman
----------------------------------------------------------------------------------------------------------------------------------
NAO: (We're looking for it to be negative in the winter)
The Arctic Oscillation: (looking for negative in the winter)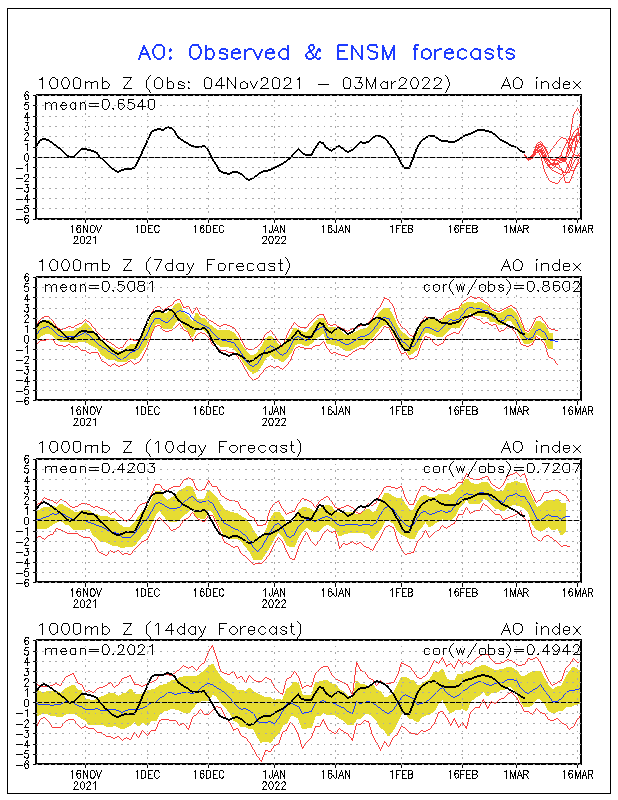 The PNA (we are looking for this to be POSITIVE in the winter)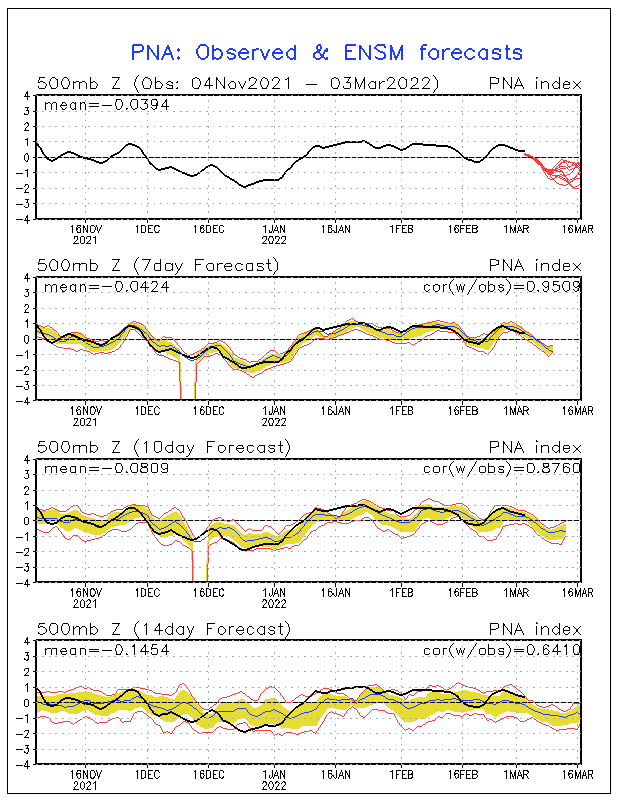 Check my Twitter feed below for up to the minute info : Follow @SurfnWeatherman
and don't forget to LIKE SURFIN WEATHERMAN on Facebook!
--------------------------------------------
Watch the new "The Impact Zone" which features all the latest surf photos and video from the last swell, interviews with local people, and a detailed surf forecast for the upcoming week. It'll be all interactive where you can chime in and make comments or ask questions. Check it out live Sunday nights at a new time, 8pm!!!!
---------------------------------------------
If you have any pictures or video you want everyone to see, upload them to our surfing section of the YOUREPORT page or post on the Surfin Weatherman Facebook Page.
You can also stay up to date by following me on TWITTER ( SurfnWeatherman) and Facebook ( Wavecaster Wieland)
-----------------------------------
James Wieland
Meteorologist/
Surf Forecaster
WPTV HD /
News Channel 5
West Palm Beach/
Treasure Coast
http://wptv.com/surfing
-----------------------------------
Palm Beach surf forecast refraction swell hurricane surf south Florida storm surf