Palm Beach Surf Forecast, Updated local surf forecast for SE Florida
Updated: October 26th, 2016 - For those who haven't heard, My buddy is still missing in the Dominican Republic. It's been more than 6 months now!
I appreciate anything you can do to get the word out. Here's the latest information on all that we know:

Now they need help with the costs, Check out the GOFUNDME page: https://www.gofundme.com/hrt7yxgk
Surf forecast for the Palm Beaches and Treasure Coast.
REWIND: Small onshore chop past couple days...nothing really all that exciting.
SURFCAST DISCUSSION
Strong high pressure slowly moves east. Wind turns east-northeast and picks up. Expect a blown out chest-shoulder high+ dumpy wave next few days. With more east in it it may be a little better than the last round of windchop. Plus, we'll have to see where the sandbars are if it's going to line up anywhere.
This weather pattern sticks around for a while. A couple fronts move east but don't make it down to Florida. Next front maybe around Nov. 8th and it doesn't look too strong.
IN THE TROPICS:
We are in another weather pattern that warrants some development in the Caribbean or Gulf of Mexico. So the tropics aren't over yet.
WEEKLY SURFCAST:
WEDNESDAY: Chest high plus blown out dumpy windchop. Wind NE to ENE 20-25kts.
THURSDAY: Chest-head high windchop near VAS conditions. Wind ENE 25-30kts. Even though wind more east there still will probably be some drift, but not as bad as it could be.
FRIDAY: Wind continues but lightens up a bit. Still chest-shoulder high dumpy windchop. Wind ENE 20-25kts.
WEEKEND: More of the same, maybe a little smaller. Waist-chest high windchop. WInd ENE20kts. Less wind farther upcoast.
MONDAY: Maybe a little more north in it otherwise similar waist to chest high windchop. WInd NE/ENE 20kts.
TUESDAY: Wind starts to pick up again. Chest high windchop. Again a little more NE in it. Wind ENE/NE 20-25kts.
WEDNESDAY: Breezy ENE winds and blown out windchop continues. Chest high plus. Wind ENE 20-25kts.
LONG RANGE SURFCAST
Looks like the long run of windchop will start winding down around November 4th. Next cold front coming around the 8th but it doesn't look that strong. There is a low that periodically shows up on the model runs pushing off the coast around the 5th then strengthening as it moves up near Nova Scotia. This would send a swell but we need to see some consistency in this idea first.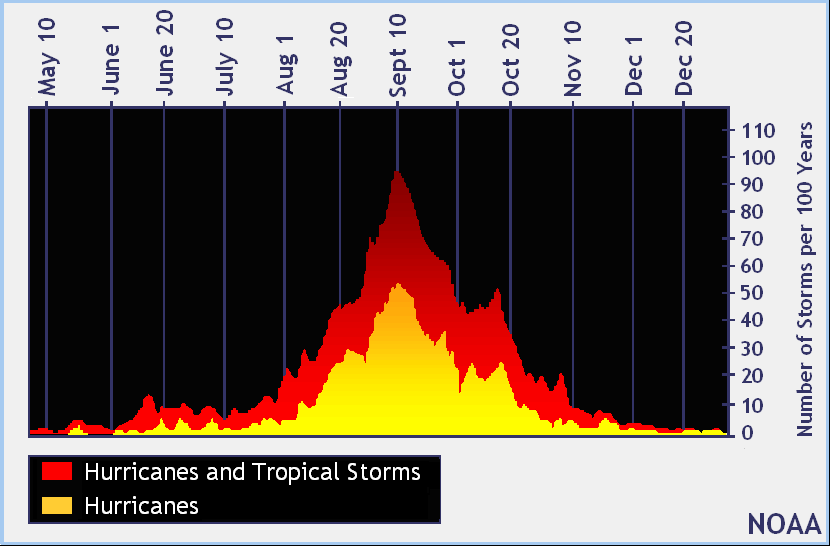 Now it looks like la Nina may get going after all. If anything it'll be a weak one. The winter will highly be dependent of the NAO staying positive or going negative. It's been positive the past few winters really, but it's been negative and is forecast to be negative going into November. However, we really need it to be negative during the heart of winter. That'll help keep cold fronts coming down here and increase our chances for seeing good swell.
Check my Instagram and twitter accounts for current updates...
SNAPCHAT: surfnweatherman