Palm Beach Surf Forecast, Updated local surf forecast for SE Florida
Updated: December 21, 2014 - Detailed Surf forecast for the Palm Beaches and Treasure Coast:
Rewind: It's been pretty flat since the big swell, which seems forever ago now. lol

ON THE MAPS:
Weak low pressure off the Carolinas. There is a small fetch there, it's not a lot, but could be enough to send a small swell to the wave magnet spots on Monday. Wind won't be favorable though since it'll be southeast, but it may be rideable for the bigger boards.
Tracking a strong cold front that'll move through early Christmas morning now. Latest model runs has this delayed about 12hrs. Euro is about 6 hrs earlier but still later than before overall. The surge of WNW wind doesn't look as strong or as long now either so our chances are diminishing for a refraction swell now. It's not over yet though, there's still a chance of something building in late Christmas day. Timing right now looks like the bulk of it will come overnight, and probably be gone by Friday morning. On a positive note, since the front is delayed that will give more time of SSE winds to blow in a small south windswell on Christmas eve. Maybe even Tuesday too.
THE LOWDOWN:
MONDAY: Small NE swell maybe knee-thigh high loggable at the low tide magnet spots. Wind SSE 10-15kts making it junky.
TUESDAY: Building SSE windswell as the SSE wind picks up. Building surf to knee high+ by the end of the day. Wind SSE 10-20kts.
WEDNESDAY: South windswell as the front moves south. Wind picks up more SSE then South 20kts. Surf knee-waist high at the right spots. Lots of rights and sweeping current up the beach. Chance for offshore moving thunderstorms too. At least it'll be warm.
CHRISTMAS DAY: Wind turns WNW early in the morning and blows 25kts. Possible refraction swell building in by the end of the day. Usually the rule is 12-15hrs of NW winds brings in something. That'll put it mostly at night but maybe something building in early just before sunset. Probably nothing huge either, waist high, maybe chest.
FRIDAY: Whatever is left will be gone by sunrise or just after. Wind turns onshore quickly and swell drops. Knee high is about it.
Long Range Surfcast:
Low pressure strengthens and grows way in the middle of the north Atlantic this week. It blows up into a rather huge storm and moves slowly south before unwinding. It is kind-of in our swell window, just very far away. The focus of the swell is the Caribbean but it could radiate out toward us since it will be so big and strong. It'll send a real long period swell outside the Bahama shadow. That may arrive over the weekend. Will probably be very inconsistent, very long period stuff breaking in odd places.
Also, another front will move through by Sunday. Models differ in exactly how it'll come together but it's looking like it could be another wavemaker for us with swell picking up Sunday and Monday, along with some underlying long period stuff to the north from that big north Atlantic low.
So at least there are some chances for some quick shots of waves. You're gonna have to stay vigilant and be on it at a moments notice though because everything will be changing rather quickly.
A more active weather pattern will ensue with cold fronts and lows every few days or so. Some giving windchop, and some swell. Nothing lasting real long but the next one won't be far behind. This fast moving active weather pattern should last through about mid January before it slows down. The NAO looks like it's going to tank in the next couple weeks so we could be looking at some chilly waves coming our way! Stay tuned!!
Next update: WEDNESDAY
The winter surf season:
It's looking like we could have a real good winter for surf. Here's my updated forecast. (will continue to update)
UPDATED WINTER SURF OUTLOOK

January-February: Turning much colder and more active, with many opportunities for solid groundswells/ refraction swells through the first half of January, then slowing down for the second half. We should get a few more big true groundswells through the season.
February we normally slow down with the number of swells but I think this year we will pick it back up.

Early look at the spring looks good for surf too!
For more updates, Follow me on Twitter and Instagram for in the field and on the go updates: @surfnweatherman
----------------------------------------------------------------------------------------------------------------------------------
NAO: (We're looking for it to be negative in the winter)
The Arctic Oscillation: (looking for negative in the winter)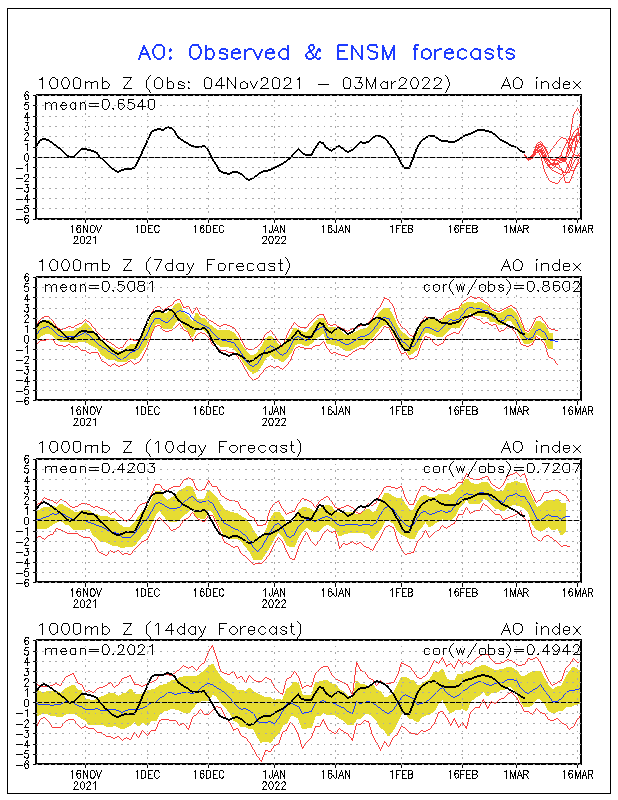 The PNA (we are looking for this to be POSITIVE in the winter)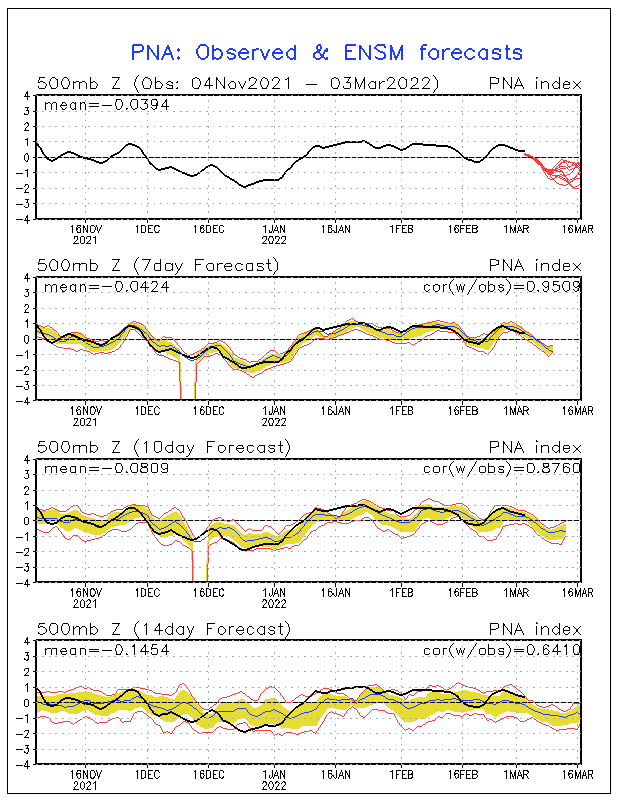 Check my Twitter feed below for up to the minute info : Follow @SurfnWeatherman
and don't forget to LIKE SURFIN WEATHERMAN on Facebook!
--------------------------------------------
Watch the new "The Impact Zone" which features all the latest surf photos and video from the last swell, interviews with local people, and a detailed surf forecast for the upcoming week. It'll be all interactive where you can chime in and make comments or ask questions. Check it out live Sunday nights at a new time, 8pm!!!!
---------------------------------------------
If you have any pictures or video you want everyone to see, upload them to our surfing section of the YOUREPORT page or post on the Surfin Weatherman Facebook Page.
You can also stay up to date by following me on TWITTER ( SurfnWeatherman) and Facebook ( Wavecaster Wieland)
-----------------------------------
James Wieland
Meteorologist/
Surf Forecaster
WPTV HD /
News Channel 5
West Palm Beach/
Treasure Coast
http://wptv.com/surfing
-----------------------------------
Palm Beach surf forecast refraction swell hurricane surf south Florida storm surf