Palm Beach Surf Forecast, Updated local surf forecast for SE Florida
Updated: October 1, 2014 - Detailed Surf forecast for the Palm Beaches and Treasure Coast:

NEW VIDEO POSTED Wednesday afternoon! 10-01-14!!
Rewind: Small, weak swell Monday/Tuesday upcoast. It was fun with the right equipment.
ON THE MAPS:
Looks like what I talked about on Sunday is going to happen in some capacity. Although we will not get the 'nook' fetch which would mean a swell would arrive sooner, we still get the main swell that will arrive Sunday!
Low pressure that gave us the last swell gets wrapped up in a cold front south of Nova Scotia and strengthens. At the same time another low moves off the coast, expanding the NE fetch quite a bit. This will send a swell our way. With the deeper fetch, I think this swell will have more power than the last one. Size still won't be all that big...averaging waist high, chest at most.
GFS and EURO are showing this, only difference is in how long this feature stays out there. GFS keeps it out there longer than the Euro, making the swell last a few days, while the euro would only last a day or two.
It's not quite in the perfect position to send swell all the way down through Palm Beach County, but I think it'll get at least half way down. Upcoast will definitely be bigger.
Local winds: There has been a change in this department. Now, both models show a cold front pushing all the way through south Florida Saturday night. If it were to stall to the north like originally thought, we would have offshore winds the whole time, now because it pushes through, the winds will clock around to the north, then NE and blow it out. BUT>>>since the front is rather weak, that NE burst shouldn't last long and I think things will clean up as the swell slowly fades the beginning of the week.
THE LOWDOWN:
ALERT!:
Moon Jellies are still all over the place in PBC! I didn't feel much up on the treasure coast while I was there but there were some reports of it being bad at Sebastian Inlet.
THURSDAY-SATURDAY: Pretty much flat. Too bad too, because winds will be offshore just about the whole time.
SUNDAY(5th): New NE swell builds in overnight. knee-waist high in the morning with side-offshore winds 10-15kts. Surf picks up to waist high, chest high sets possible upcoast. Wind turns onshore NE 10-15kts mid-morning or so chopping it up. Wind will lighten up some by sunset as the swell peaks around sunset. High tide early at 6:11am and low around noon.
MONDAY(6th): Swell drops some, waist high but cleaner in the morning with a light north wind. Bigger Treasure Coast and a lot cleaner with light offshore winds North of Palm Beach County.
TUESDAY(7th): Swell drops more, knee-thigh, dying out through the day. Clean in the morning with onshore seabreeze in the afternoon.
Long Range Surfcast:
Models still hinting at some windchop for Friday/Saturday(10th/11th) and then some interesting things in the tropics. Conditions will become favorable for some development in the NW Caribbean, Gulf of Mexico, and near the Bahamas and Florida. We'll need to watch this area closely mid-late October for a last gasp from the Tropics.
A neutral or el nino, a negative NAO, along with some other factors I feel are going to lead us into a good winter for surf. I'll give a winter surf outlook soon but here's my preliminary forecast.
PRELIMINARY WINTER SURF OUTLOOK UPDATE
November-December: October looks like it's setting up for some good swells, November may slow down, then December winter may kick in and give some good winter swells.
January-February: Turning very cold,(maybe like 2009-10) with many opportunities for solid groundswells/ refraction swells galore. Hopefully you bought that toasty wetsuit because you'll be using it a lot.
For more updates, Follow me on Twitter and Instagram for in the field and on the go updates: @surfnweatherman
----------------------------------------------------------------------------------------------------------------------------------
NAO: (We're looking for it to be negative in the winter)
The Arctic Oscillation: (looking for negative in the winter)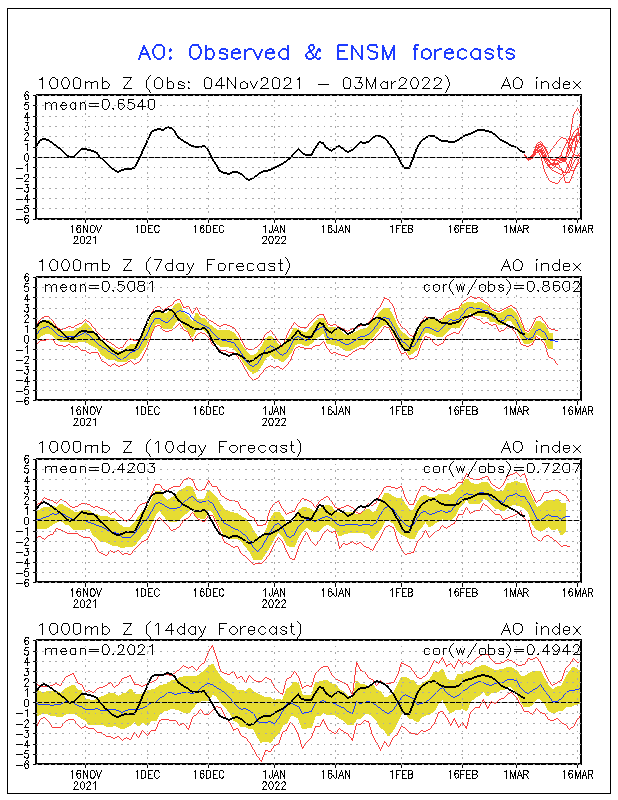 The PNA (we are looking for this to be POSITIVE in the winter)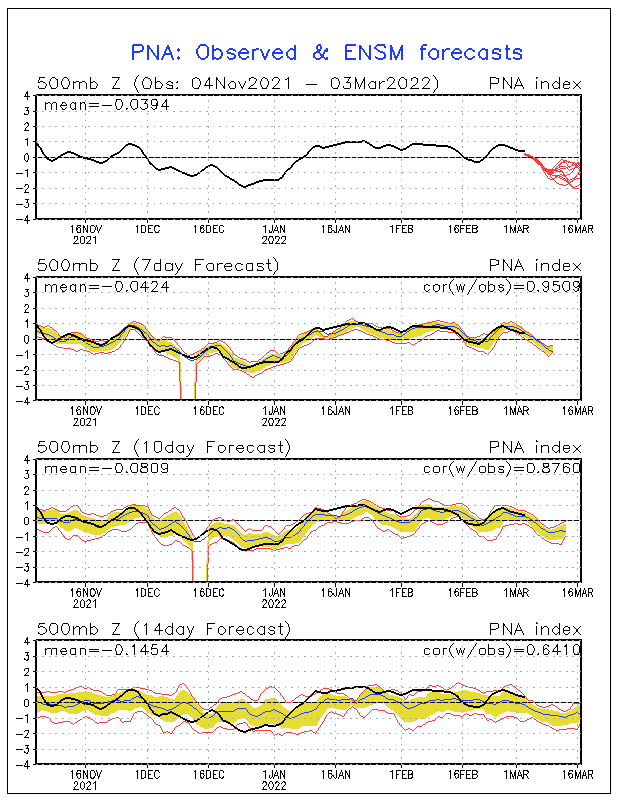 Check my Twitter feed below for up to the minute info : Follow @SurfnWeatherman
and don't forget to LIKE SURFIN WEATHERMAN on Facebook!
--------------------------------------------
Watch the new "The Impact Zone" which features all the latest surf photos and video from the last swell, interviews with local people, and a detailed surf forecast for the upcoming week. It'll be all interactive where you can chime in and make comments or ask questions. Check it out live Sunday nights at a new time, 8pm!!!!
---------------------------------------------
If you have any pictures or video you want everyone to see, upload them to our surfing section of the YOUREPORT page or post on the Surfin Weatherman Facebook Page.
You can also stay up to date by following me on TWITTER ( SurfnWeatherman) and Facebook ( Wavecaster Wieland)
-----------------------------------
James Wieland
Meteorologist/
Surf Forecaster
WPTV HD /
News Channel 5
West Palm Beach/
Treasure Coast
http://wptv.com/surfing
-----------------------------------
Palm Beach surf forecast refraction swell hurricane surf south Florida storm surf