Palm Beach Surf Forecast, Updated local surf forecast for SE Florida
Updated: July 13, 2017 - Surf forecast for the Palm Beaches and Treasure Coast.
REWIND: Windchop was pretty fun Thursday. Hope you caught some!
SURFCAST DISCUSSION
Bermuda high sinks south some. Wind lightens up a bunch. Not a lot happening in the tropics right now either. Flat spell upon us. Upcoast in central florida however, a fun little crumbly waist plus swell through at least the weekend. Only slowly dropping each day.
SURFCAST SPECIFICS:
WEEKEND: Flat for PBC. Waist high+ east swell upcoast. Wind gets lighter each day as surf gradually fades. Semi clean in the morning with some seabreeze texture in the afternoon.
Next week: Doesn't look like much.
LONG RANGE SURFCAST
A couple bursts of trade swell upcoast is about all. July normally is a dismal month. August isn't much better but it brings the better chance to see more hurricanes form and send swell.
The rest of the hurricane season...conditions continue to look pretty warm in the Atlantic, with a lot of areas seeing above normal temps along the hurricane highway, where storms form and move through.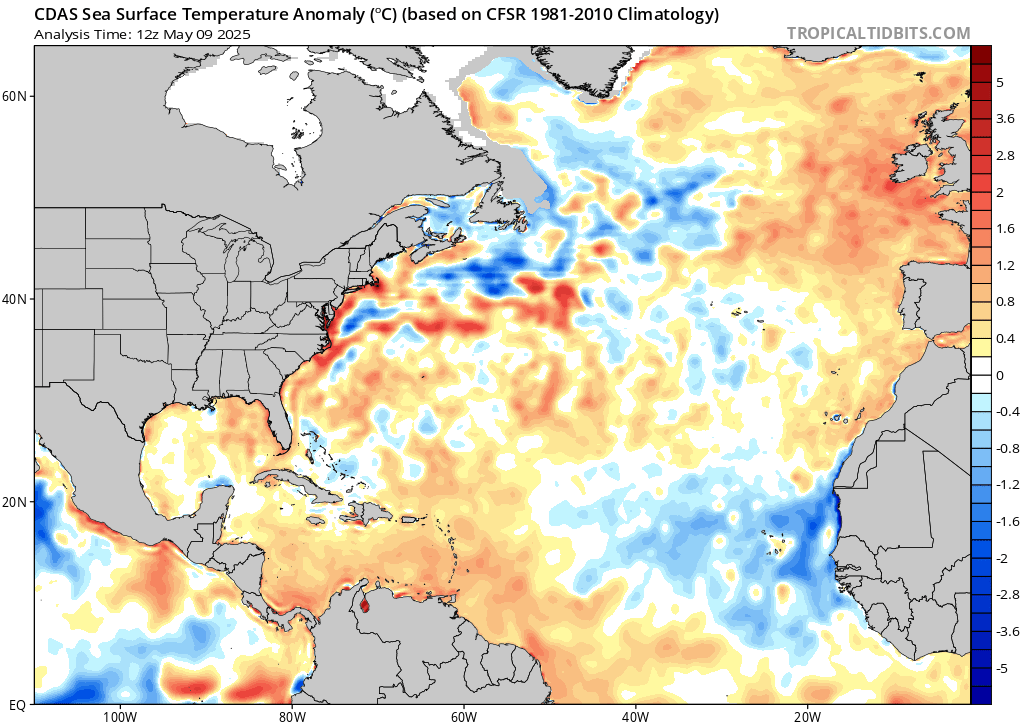 We still have that blob of extra warm water off our coast and up to the Carolinas, and over to Bermuda. This may give a last minute boost to any systems entering our vicinity.
A strong factor that cannot be forecasted and has put the kibosh on some seasons is the dry air Saharan air layer(African dust) coming across the Atlantic. (We're seeing a huge blob right now eating up TD4) If there's a lot of it, it sucks the moisture out of any tropical wave, limiting development of weak waves, leaving only the strongest to have any chance for survival.
Of course more storms mean more swell chances, but it also means more chance that we get hit. There are some talks from some hurricane forecasters that this year may have more land falling storms. In fact, WeatherBell says now average activity overall, but high impact on the U.S. And with the water so warm close to the east coast....they could be strong ones. The hot spot may be the Carolinas. But Florida sticks out like a sore thumb for any storm trying to curve north. Let's hope this isn't our year for that, and we get some close(but not too close) sweeps that send good swell without all the mess.
Follow my social media accounts:
Check my Instagram account for current updates...
SNAPCHAT: surfnweatherman
LOCAL WIND FORECAST:

My buddy is still missing in the Dominican Republic. It's been over a year now!
I appreciate anything you can do to get the word out. Here's the latest information on all that we know:

Now they need help with the costs, Check out the GOFUNDME page: https://www.gofundme.com/hrt7yxgk