No surprise here: States that took full advantage of the ACA have fewer uninsured residents
Study finds uninsured rates depend on use of ACA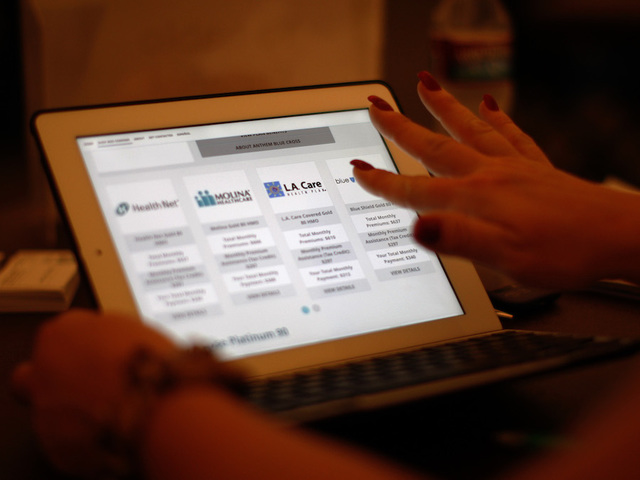 WASHINGTON, D.C. - File this under unsurprising but notable: States whose leaders didn't embrace the Affordable Care Act are now experiencing a higher rate of uninsured residents.
According to The Gallup-Healthways Well-Being Index released Tuesday, the percentage of the nation's insured population is split along two fine lines: states that embraced the Affordable Care Act and those that fought it.
The index determined that in states that accepted the ACA's "core" coverage provisions, the number of uninsured residents dropped by an average of 4 percent. Core provisions are defined in the study as expanding Medicaid and establishing a state-based exchange or federal partnership.
The 10 states with the largest reduction of uninsured residents between 2013 and mid 2014 all implemented those measures. Arkansas and Kentucky top the list with the most significant percentage decreases—a 10 percent and 8.5 percent drop respectively. Both states readily adopted the healthcare law.
The states that chose to expand Medicare and establish exchanges also saw lower insurance rates by about 2.6 percentage points, the study found. Overall the states that implemented those core mechanisms of the ACA reduced their uninsured rates three times more than the states that did not.
In states that already had significant levels of insurance coverage, not many changes were measured. The poll found hardly any variation in Vermont and Massachusetts for example.
"While a majority of Americans continue to disapprove of the Affordable Care Act, the uninsured rate is declining, as the law intended," the report stated.
"The uninsured rate peaked at 18 percent in the third quarter of 2013 -- the three months immediately preceding the opening of the healthcare exchanges -- and has since declined to 13.4 percent in the second quarter of 2014, the lowest quarterly rate in more than six years of Gallup-Healthways Well-Being Index trending."
DecodeDC's foremost aim is to be useful. That means being a reliable, honest and highly entertaining source of insight and explanation. It also means providing multimedia coverage of Washington's people, culture, policies and politics that is enlightening and enjoyable. Whether it's a podcast, a video, an interactive graphic, a short story or a long analysis, it will be based on this guiding principle: We are in DC but not OF DC.